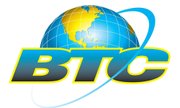 By SANCHESKA BROWN
Tribune Staff Reporter
sbrown@tribunemedia.net
BTC intends to let go 140 employees this Wednesday, according to Bahamas Communications and Public Officers Union Secretary-General Dino Rolle who yesterday accused the company's managers of being "nasty bullies".
Speaking to reporters at a press conference, Mr Rolle said employees are being threatened to concede on long-held benefits and the union is being strong-armed into signing onto unfavourable terms in a new industrial agreement.
Last month, Mr Rolle said the employees who were expected to be let go from the company on June 30 were given a "little more time" by BTC before they were to be made redundant.
Yesterday Mr Rolle said in a sign of good faith, the union decided to withdraw an injunction recently filed against BTC in hopes of "hammering out a favourable agreement."
However, he said BTC is not cooperating.
"BTC's management, including the CEO (Leon William) himself, has been moving about in various departments in stealth like operations, sending out these broadcast Whatsapp messages, threatening the staff about what is to come," Mr Rolle said. "The union itself is yet to receive an official notice as to when the separation will take place but all of my members could come to me and say they received information that the 15th (of July) is the drop dead date."
"This is the kind of nastiness that BTC management had been playing over the past several weeks. We have asked them for information – they said they have the list – it is only fair and right for the union who represents the people at BTC to know who these people are that are about to be impacted. Yet based on what we are hearing, we are right on the eve of this thing happening and we are not aware of how many members are going to be impacted or who these persons are.
"Is it the company's intention to do a ZNS-like operation and approach these people at their desk and say 'Come you have been identified' and escort them out with security? Is that how CWC and (BTC CEO) Leon Williams and BTC management are about to handle Bahamians on the heels of our 42nd (independence) anniversary? That can't be right."
Mr Rolle called on BTC's management to do right by its employees and be "humane" in its downsizing.
Meanwhile, Mr Williams has defended the move to reduce staff and said that the impending cuts were strictly business related.
"This is not about emotions or about politics," Mr Williams had said earlier this year. "This is simply business. No bank, (or) Atlantis, (or) Baha Mar, is going to run it any differently. So let's not get emotive, emotional about this. This is a business that we've got to run. And if we fold up, the Bahamian people lose 51 cents out of every dollar BTC makes.
"So when I hear people talk about the union, I just want to put it into perspective. If this (were) your business what would you do? You would seek as much as possible to save as many jobs as possible, but you cannot save them all. It's business. It's not how I feel or how you feel."
The downsizing is meant to help BTC prepare for competition in the mobile phone market after a second cellular services provider enters the sector.