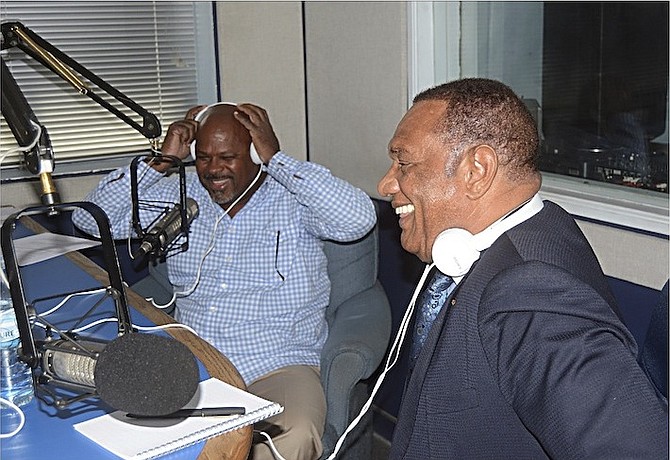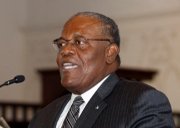 By RASHAD ROLLE
Tribune Staff Reporter
rrolle@tribunemedia.net
PRIME Minister Perry Christie yesterday praised his predecessor Hubert Ingraham for the efforts he has made to help spur a quick resolution to the disputes that stalled the $3.5bn Baha Mar project.
Last week, Mr Ingraham wrote the chairman of the China State Construction Engineering Corporation (CSCEC) and copied the letter to the chairman of the China Export-Import Bank, expressing hope that the issues bringing the project to a halt can be resolved soon.
During an interview with The Tribune yesterday, Mr Christie said he had no difficulty with Mr Ingraham's efforts.
"He's the former prime minister," Mr Christie said, shortly after his appearance on the KISS FM talk show Ed Fields Live. "If he feels that the country will be better off as a result of having this deal done properly and the negotiations are successful, then he's taking the opportunity to make that point and, after all, he was the one who superintended that particular transaction, where China Export-Import Bank financed Mr Izmirlian and so a significant role he played in it and he wants to see it come to an end and I don't have any difficult with that at all. That's how you do things you know and he knows that there's very little role for politics in matters of this kind. Every Bahamian ought to hope that the attorney general and her team, the construction company and their team and the bank and their team and Baha Mar and (Mr Izmirlian's) team, that they are able to reach an agreement."
In a letter to the Chinese parties, Mr Ingraham wrote: "I write to express my hope that the tremendous goodwill that made these important business undertakings by CSCEC in the Bahamas possible, with the approval and support of the government of the People's Republic of China and CEXIM, will be preserved and aid in the timely resolution of all the disputes between CSCEC and Baha Mar so that this important project which is now so near completion, can be finished and opened."
During his appearance on Ed Fields Live yesterday, Mr Christie spoke about this country's relations with the Chinese parties amid the problems facing Baha Mar, calling the relationship "wonderful".
"At all material times I made it a point, and I've been in deep discussions with the Export-Import Bank which financed this investment and we have been able to secure a wonderful relationship in so far as we both understand how important this is to succeed and that is why going now into these discussions, the Export-Import Bank indicated to me that they would be more flexible than they have been before. And therefore that augurs well for a successful outcome. I made this point when I was chairman of CARICOM and I went about the region, everybody knew about this development and to see this development fail is not just a blight on the reputation of the Bahamas, but also on the People's Republic of China and the China Export-Import Bank."
Attorney General Allyson Maynard-Gibson led a delegation to China for two-day talks on the Baha Mar impasse. The discussions will end today.
Mr Christie was unable to attend because he did not have enough time to meet China's protocol as a travelling head of state, the government said in a statement on Saturday.
Baha Mar filed for Chapter 11 bankruptcy in a US bankruptcy court on June 29, a move it said would enable it to finish the project and open the property. Baha Mar has also blamed the resort's general contractor China Construction America for numerous opening delays.