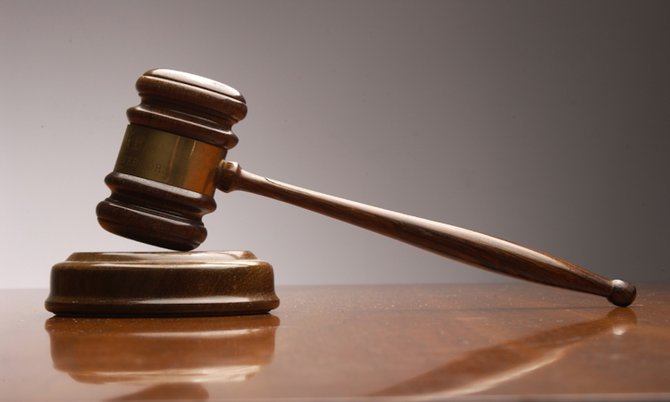 By LAMECH JOHNSON
Tribune Staff Reporter
ljohnson@tribunemedia.net
PROSECUTORS will have to rearraign a man accused of arson if they intend to proceed with charges related to the destruction of a dormitory at the Bahamas Agriculture and Marine Sciences Institute (BAMSI), a magistrate said yesterday.
Dave Dion Moxey and his lawyer Calvin Seymour appeared before Chief Magistrate Joyann Ferguson-Pratt for a hearing relating to the recent decision of a Supreme Court judge to quash the Crown's voluntary bill of indictment (VBI) against Moxey concerning the January 15 blaze.
On July 3, Justice Bernard Turner had remitted the matter to the Magistrate's Court to have errors corrected as the VBI "did not conform" to the provisions of Section 258 of the Criminal Procedure Code (CPC), as it "did not constitute a true case" against the accused.
Moxey's July 9 hearing was delayed to Tuesday, for the Crown to appear.
In yesterday's proceedings, David Cash, a prosecutor from the Office of the Attorney General sought an adjournment for the matter to be resolved.
However, the chief magistrate said she had no case before her because the original VBI sent to the Supreme Court ended her jurisdiction over the matter.
She said the Crown would have to produce a new docket for arraignment and, for the sake of expediting the matter, a new VBI if the prosecution's intent was to proceed with the matter.
Mr Cash sought an adjournment to July 22.
However, the magistrate said it would be unfair to Moxey who had to pay his airfare to and from Andros.
Mr Seymour asked for a three-week adjournment to allow his client to financially recover and obtain the funds necessary for another return trip to the capital.
The matter was adjourned to August 10.
A month after the blaze, Moxey was arraigned in Magistrate's Court in connection with the incident.
It was in May, during a bail hearing, that an issue arose concerning witness statements.
At the time, prosecutor Linda Evans said that there were two statements that were part of the original indictment. However, neither Mr Seymour nor the court were aware of the statements.
At a Supreme Court hearing three weeks ago before Justice Turner, Mr Seymour asked the judge to quash the indictment on the basis that it was not appropriate to produce the statements at this stage to attach to the original VBI.
The judge, at the time, asked Ms Evans if the situation could be remedied without quashing the VBI if he did not agree with her submission that this was an instance where presumption of regularity could be applied.
Ms Evans submitted that this was possible through Section 166 of the Criminal Procedure Code where there is a legal provision for the Crown to apply for leave to produce an additional witness.
The other remedy, she said, was that the court could quash the VBI and return the matter back to the Magistrate's Court.