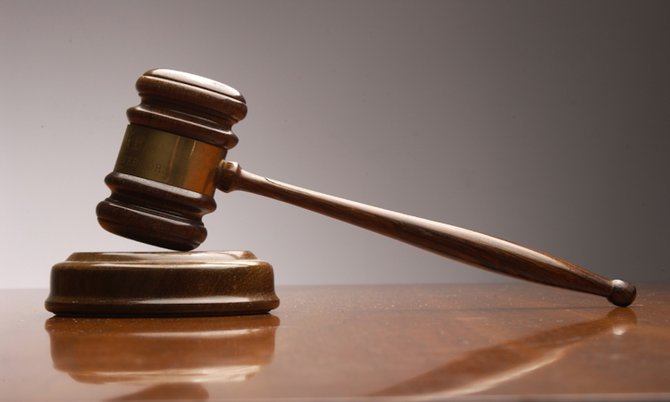 By LAMECH JOHNSON
Tribune Staff Reporter
ljohnson@tribunemedia.net
A MAN is now facing at least 18 years behind bars after Court of Appeal judges substituted his initial murder conviction for the lesser charge of manslaughter.
Hilfrant Joseph and his lawyer Romona Farquharson-Seymour had contested a conviction and sentence for the December 6, 2002, murder of Hawkins Hill resident Christopher Butler.
On Tuesday, the appellate court accepted Ms Farquharson-Seymour's point that the jury should have been given the option by the trial judge to consider a manslaughter verdict given the circumstances that occurred on the day in question.
Justices Anita Allen, Abdulai Conteh and Neville Adderley exercised their discretion to substitute the murder conviction to that of manslaughter and reserved a decision on sentencing.
Joseph faces between 18 to 35 years in prison because of the case of Larry Raymond Jones in which the Court of Appeal set out guidelines for sentencing for manslaughter within that range.
Joseph's initial conviction for the stabbing death of Butler came in November 2012, nearly a decade after Butler was stabbed in the back on his way to a laundromat.
The incident happened around 7pm as Butler made his way to the laundromat on Eighth Terrace.
According to the convict's statement to police, Joseph, Butler and Butler's girlfriend, Denise Clarke, had had an argument earlier in the day.
Butler brushed against him and Joseph asked the deceased if he had a "vibe".
Joseph claimed that Butler replied with obscenities.
Later in the day, Joseph encountered Butler again and asked him if he had a "vibe" upon noticing a beer bottle in the man's hand positioned in a way as if he was ready to use it.
Ms Clarke came running to the scene with a knife in her hand. Joseph said he was forced to twist the girlfriend's arm to get the knife out of her grasp because of her swinging it.
After getting the knife and holding it, Butler tackled him at the waist.
Joseph said it all happened fast, but in that moment of being tackled, his hand holding the knife fell into Butler's back.
Butler got off him and complained of being stabbed.
Joseph denied the murder charge throughout the trial, though he opted to remain silent, choosing to rely on the evidence produced in the trial following the close of the Crown's case.
He was, however, convicted and sentenced to 35 years imprisonment.
Roger Thompson appeared for the Crown in Tuesday's appeal.