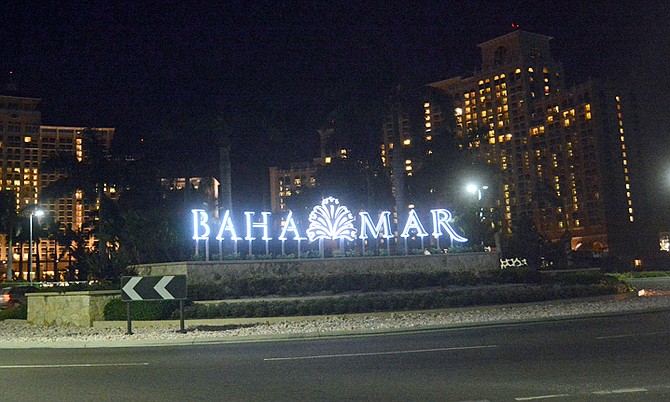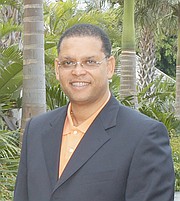 WE all have times when what seems to be one thing turns out, with a deeper understanding, to be something very different.
That is actually the position that Baha Mar has been in since filing for Chapter 11 protection in the US Bankruptcy Court in Delaware. Many people have understandably asked why we voluntarily chose this foreign process and didn't seek relief in a Bahamian court. I did, and now I understand.
As I learned more, I wanted to share an explanation to this question so that my fellow Baha Mar colleagues and the people of The Bahamas have a better understanding of Baha Mar's path forward and why the Chapter 11 process is critical to the successful completion and opening of the resort.
What I came to understand is that, under US law, the Chapter 11 process provides a business with the time to put in place a sound financial structure and effective working relationships while the restructuring progresses in order to move forward successfully. It also protects the assets of the party for which the Chapter 11 is being undertaken.
Chapter 11 does not require a liquidation; it is a path – not a destination – that enables a company to continue operating while it goes through the process to position itself to try to succeed.
For Baha Mar this means, in short, that Chapter 11 protects the resort from being put at an unnecessary, if not, fatal risk. Chapter 11 also acts as a pause: the court imposes a broad, automatic stay that, among other things, requires suppliers and other creditors to continue working with Baha Mar in the ordinary course, so that it can develop its go-forward plan. And, it permits parties to lend additional funds to meet obligations without the threat of action by a creditor, such as a bank, to exercise remedies. Indeed, who would lend money to a company if, the next day, a creditor could foreclose and seize it?
For this reason, it didn't surprise me to find out that Chapter 11 has been utilised by some of the world's largest and most widely known companies under various scenarios, including companies such as American Airlines, Delta and General Motors, not to mention international companies such as Prisa, of Spain, TMT Group, and Maxcom Telecom, of Mexico, among others.
Unfortunately, here in The Bahamas, there is no statutory restructuring law. Bahamian statutory laws provide only for liquidation and receivership, ie the appointment of a receiver and/or the dissolution of the company and the distribution of its assets among its creditors. There is no Bahamian equivalent to the Chapter 11 restructuring process. Bahamian insolvency proceedings would mean Baha Mar would be liquidated, all the employees immediately terminated and suppliers paid little if anything for outstanding debts. There would be no opportunity for Baha Mar to move forward.
Beyond these questions of law and jurisdiction is another question I know many are asking: "Why didn't Baha Mar provide advance warning of the Chapter 11 filings?"
The reality is simply that when a company is preparing to enter the Chapter 11 process, it is not practical or advisable to give anyone advance notice. Doing so could potentially jeopardise the whole protection that the Chapter 11 process would provide. Creditors who become aware that a company is preparing to enter Chapter 11 might take drastic measures to recover the debts they are owed, and those measures, without the Chapter 11 protection in place, are likely to produce results that are needlessly damaging to the company and unfair to the other creditors. Giving advance notice of the Chapter 11 proceedings would, therefore, have jeopardised both the ability of Baha Mar to address the important issues it faces constructively and its future.
Can you imagine a scenario in which a football player signals to the goalkeeper which direction he intends to kick his penalty shot? This would be totally self-defeating and ruin any chance at success.
Baha Mar did, however, in the months prior to commencing the Chapter 11 process, alert all parties of the risks to the resort and the Bahamian people if the construction was not completed on a timely basis and the opening faced a prolonged delay. Prior to the Chapter 11 filing, the contractor still had not indicated when it would complete construction.
As the media has reported, Baha Mar received an adjournment last week from the Supreme Court of The Bahamas until July 20. In this interim period we are committed to engaging in substantive discussions with other involved parties to try to work toward a consensual resolution. In fact, those negotiations have already begun.
It is clear that we, and our government of The Bahamas, recognise the importance to The Bahamas of completing construction and successfully opening Baha Mar as soon as possible. We appreciate the government's efforts to try to help all parties work together to achieve a consensual resolution in a timely manner. We are also extremely grateful for the support from Baha Mar nation and the Bahamian community, and are touched by the dedication of our employees. As we have said before, it's at trying times like these when the true value of Baha Mar's culture shows itself.
Baha Mar's singular focus is to do all we realistically can to enable Baha Mar to be completed and opened successfully as soon as possible as a world-class destination resort that will attract guests from around the world, and from its success help benefit our economy and the quality of life for all of us in The Bahamas.

Robert 'Sandy' Sands is Senior Vice President of Administration and External Affairs at Baha Mar