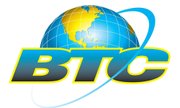 BTC has signed a new industrial agreement with the Bahamas Communications and Public Officers Union, which now puts the company in the position to restructure and lay off staff.
"Telecommunications liberalisation is here and the introduction of an additional mobile carrier is expected to impact BTC's mobile market-share and substantially reduce annual revenues," said BTC CEO Leon Williams in a statement released yesterday.
"We must remain competitive which translates into cost reductions across the board, including the difficult task of restructuring our workforce."

In addition to offering voluntary separation employee packages (VSEP) in March, BTC is now also proposing outsourcing opportunities, the company said.
The BTC "out source model" will be offered to individuals or groups of employees who can provide a proposal for identified services such as warehouse duties, bill printing and various above and underground field services such as tower and cable riggers, the company added.
"We are very excited that we have been able to identify these opportunities," said Mr Williams. "Ex-employees can become entrepreneurs, owning their business and BTC can reduce its operational costs – we feel that under the circumstance, it's as beneficial to both parties as it can be."
Employees identified in areas impacted by outsourcing will get a fixed-term contract for the period of their employment until a vendor for the designated out source area is selected by BTC.
Earlier this week BTC announced that it had signed a three-year industrial agreement with the Bahamas Communications and Public Managers Union (BCPMU).
The packages agreed by both unions, for BTC line and managerial staff in areas of out source, offer salary incentives and medical and training awards to assist staff with the transition, BTC said.

Standard practice counselling services on all related matters, including financial planning, will also be made available by BTC to all affected employees, if needed, the company added.
On Sunday, BCPOU Secretary-general Dino Rolle said the union expected BTC to lay off 140 people this week, as a first round of lay offs as the company prepares for competition in the mobile services sector. At that time, he accused BTC of attempting to "strong-arm" and "bully" employees to agree to unfavourable terms in a new industrial agreement amid pending layoffs.
At a press conference on Monday, Mr Williams denied these assertions. However he would not confirm the lay off figure and would only say the restructuring would happen "very soon."