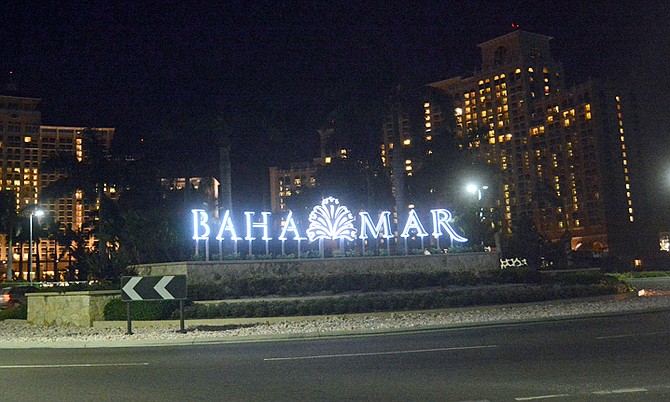 In statement released on Friday night, CCA Bahamas Limited, the construction manager and general contractor for the Baha Mar project, has said that it believes the resort can be finished for the winter season - if a swift resolution to the current impasse is reached.
The statement said CCA Bahamas continues to make "every effort to work constructively with the Bahamian government, China Exim Bank, and Baha Mar Ltd. to reach a successful resolution that will enable us to restart work and complete the Baha Mar resort project.
"CCA Bahamas has a firm, binding contract in place with Baha Mar Ltd. to serve as the construction manager/general contractor for the Baha Mar project. This is a condition of the $2.5 billion senior bond issued by China Exim Bank to finance the construction of the Baha Mar project and the terms cannot be voided by any parties."
The statement added: "Through CCA Bahamas, thousands of Bahamian subcontractors and workers have been employed during the construction of the resort. CCA Bahamas' expertise and oversight of the project is essential to successfully completing the resort as quickly as possible, and putting Bahamians back to work. If a resolution is reached swiftly, CCA Bahamas believes Baha Mar can be finished in time for the winter high season.
"CCA Bahamas remains fully committed to seeing the Baha Mar project through to 100% completion, so that the resort can achieve its true purpose: providing thousands of high-quality jobs to the Bahamian people, and an ongoing economic boon to The Bahamas."
A government delegation led by Attorney General Allyson Maynard-Gibson will join representatives of Baha Mar, China Construction and Exim Bank in Beijing this weekend for the resumption of negotiations.