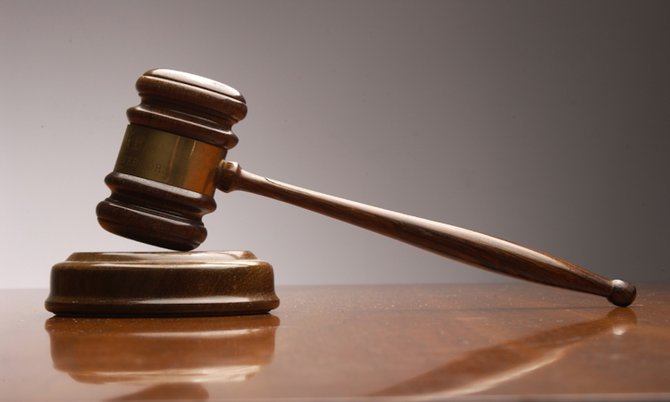 By LAMECH JOHNSON
Tribune Staff Reporter
ljohnson@tribunemedia.net
A JURY required five hours to return a not guilty verdict against a man who was accused of killing a schoolboy who had attacked his neighbour over a pair of stolen Oakley sunglasses.
Justice Vera Watkins had excused the jury shortly after 2pm on Wednesday to deliberate on whether Charles Hanna Jr had intentionally killed 17-year-old Jarvell Gardiner or had acted in self-defence on November 22, 2012.
The 12-member jury returned with a verdict shortly after 7pm on Wednesday with a 8-4 not-guilty verdict.
Gardiner, a 17-year-old student of C C Sweeting High School, was shot on Hawthorne Road after he and three others confronted a man he believed had robbed his younger brother as he walked to school.
During testimony, police investigator Corporal Keith Martin said Hanna Jr admitted to killing Gardiner after his neighbour had been attacked by him and others on his property.
However, the detective admitted that he did not write down Hanna's statement that he would not have aided his neighbour if he had known he had stolen from the group.
The statement of Kimble McPhee – the neighbour in question – was read into evidence by Cpl Martin as the witness could not be located to give sworn evidence.
In his statement, Mr McPhee said that a man named Jason had robbed the student of the sunglasses and had given them to him after Jason and the schoolboy's scuffle was broken up.
He returned the sunglasses after being approached later that day by the schoolboy and others accompanying him armed with a pipe and bottles. He was still attacked despite walking away. During this time, he saw Hanna Jr with a shotgun and as he ran through a short cut, he heard gunfire.
Ramona Farquharson-Seymour defended Hanna Jr against the charge.
Raquel Whymms prosecuted the case.