The worldwide web may have dramatically transformed the property hunting process but, Mario Carey says, the dependence on a trusted professional with local knowledge has only increased.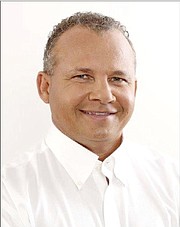 A FEW years ago, phone book advertising was touted in a snappy little ditty that went something like "Let your fingers do the walking in the Yellow Pages".
Today, information is still at your fingertips - but those fingertips are racing across worldwide sources as fast as you can click, slide or tap. The Internet is now the go-to place for people of every age and using every device - desktop, laptop, tablet, smartphone - to search for almost everything, including real estate.
According to a recent survey by the US-based National Association of Realtors (NAR), 90 per cent of all real estate searches start online. That trend has changed the way real estate firms reach the public. Instead of advertising in the Yellow Pages, agencies compete for online space using SEOs (Search Engine Optimisation), Google ad words and other means of ensuring that searches lead to their websites. And with little distinction other than a slim line dividing paid placement and unpaid, the less savvy searcher can be easily confused between what is paid and unpaid online.
The same industry association found that while searches start online, the interaction with a real estate professional actually plays a more important role than ever.
That same NAR survey found 96 per cent of buyers depend on an agent at some point of the real estate search, 65 per cent want that agent's insight into neighbourhood lifestyle, 64 per cent believe the agent has an advantage by knowing what listings are about to be posted or may be quietly available, 55 per cent want information on housing trends and 53 per cent simply want the personal support during the buying process.


Thanks to the Multiple Listing Service (MLS), prospective buyers whether in Dubai, London or Cat Island, can view listings almost instantly from the convenience of their laptop or tablet, but there is an even greater advantage for the seller given the vast exposure by people from one end of the world to the other seeking information online.

With so much information available, the universe of real estate searches is galloping at record speed.
Along with the hundreds of listings that can be easily sorted by price or number of bedrooms or island of choice or other prerequisite, most sites come with IDX plug-ins which deliver the MLS to even more people.
With clients able to do so much of their own legwork in searching for a home, second home or commercial investment, including the ability to take a virtual tour through a distant property, the dynamic between agent and buyer has changed, but not in the way you may first think.
Instead of reducing the burden on the agent, it has placed more responsibility because today's buyer most often comes to the conversation with a place or a few places in mind and the agent must be knowledgeable, trustworthy and must possess a high level of integrity.
That means the real estate professional has to have up to the minute knowledge about the area and any pending development or policy change that may impact it. The agent must know the history of a specific area, understand the local market and its trends, be aware of pending policy regarding taxation, immigration and other matters. The agent really must be an ambassador with current intelligence about the country, the politics, the markets, banking and for the international client, how to guide them relative to residency.
With the agent no longer being the first step in real estate searches, that agent must now be the trusted and trustworthy partner in the identifying, offering and closing of a transaction. Agents also often know of property that has not yet been listed.

All of which means that in a world where nine out of 10 searches start online, the role of the real estate agent is more important than ever and the professional bears more responsibility today than in the past.
Real estate remains a relationship basis. Studies tracking sales show that it takes an average of 11 months to complete a transaction when the search starts online. By comparison, a property purchase that starts with a referral closes much faster. Still, agents know that the power of the internet and are going to greater lengths to attract clients, creating their own websites, paying for their own banner ads.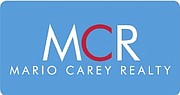 Starting today, experts and specialists at leading real estate firm Mario Carey Realty are providing advice aimed at helping buyers, sellers, renters and those who want to build their dream home navigate the world of residential and commercial real estate in a weekly series of articles in The Tribune.
Like the ad about letting your fingers do the walking, now your fingers race across a keyboard or keypad to an amazing tool that delivers the world to wherever you are, but it's your move to identify the right agent or broker to help you walk through the right door. In the Bahamas, just make sure that the professional you select is a member in good standing of the Bahamas Real Estate Association (BREA). There's a reason why the vast majority of sales are handled by only a handful of agents.

Mario Carey, CRS, CIPS, CLHMS, is president and Chief Executive Officer of Mario Carey Realty. He has over 30 years of experience in the real estate business
NEXT WEEK: Tina Bain looks at the growing vacation rental market.