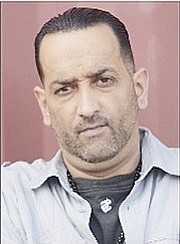 By Inigo 'Naughty' Zenicazelaya
MOST professional athletes, especially those in the NFL, want a bust, as in enshrinement into the Pro Football Hall of Fame. Each inductee gets a sculpture (bust) in his likeness, the ultimate accomplishment for a player individually in the game.
None of them want to be labelled a "bust" - it's one of the most shameful and hardest monikers in sports. Someone who doesn't live up to their lofty potential and achieve the results as predicted by the "experts" regarding their projections for these young athletes' careers.
There are three particular underachievers in the NFL which I will look at in depth entering this season. Despite their high draft status these three players must have a "boom" season to escape the "bust" label.
JOHNNY MANZIEL
Quarterback - first round pick of the Cleveland Browns, 2014.
THE former Heisman Trophy winner is an extremely talented player; however he has on-field and off-field issues that seem to be keeping him from jump-starting his NFL career.
Mechanics and ball delivery are very important to a QB. Manziel needs work in this department, as well as learning the playbook and how to be a little less vocal.
Manziel has worn his "Get Out of Jail Free card" options out for his off field antics. For the most part this year, it seems like his (Manziel) head is on right and he's working on his timing, all while keeping his eyes on the playbook.
Despite his trials and tribulations, Manziel is safe, high energy, potential upside and natural ability. Throw in the fact that no one cuts first round QBs after only two seasons these days, Manziel will have another shot to prove his worth. But if for some reason the third time isn't the charm then Jonny will be running the midnight shift at the Waffle House.
TRENT RICHARDSON
Running back - first round pick of the Cleveland Browns, 2012.
Let's keep this one short and sweet. We've seen the monumental letdowns in the last two seasons from Richardson. Despite having a solid rookie campaign Richardson has been in decline ever since, being traded once and released once in the whole ordeal. His shelf life is running out!
Considering the average NFL career is five years and Richardson has been in decline the last two seasons, I think his time is almost out. However the Raiders are famous for signing "alleged" players that are over the hill, high risks but who can flat out play football.
It remains to be scene how all of this is going to pan out, but seeing how the Raiders are light in the RB department, a solid training camp and an improved Raiders offensive line could mean Richardson is starting for the Raiders. A poor training camp and he's out of the league with the title of a "bust".
KYLE WILSON
Cornerback - first round pick of the New York Jets, 2010.
Wilson's career mirrors that of the Hindenberg. Much pomp and circumstance to begin with, all to crash and burn in the blink of an eye.
Wilson's NFL career can best be described as "flash in the pan" and his steady decline in the last few seasons has Wilson fighting for his NFL life.
The Jets declined his fifth year option, making him a free agent, leading him to sign with New Orleans. The Saints already have a deep and talented defensive secondary and it's going to be hard to crack this roster for Wilson.
He must be outstanding, trying to recapture some of the fine play from his rookie season. Also playing for your former coach's (Rex Ryan) brother (Rob Ryan) doesn't ensure job security either, considering how Wilson left the Jets deep in Rex Ryan's doghouse.
I'm thinking Wilson's career may be over by the end of training camp, with him sadly becoming a roster cut casualty.
So, to this end in my final observation of this list, I will give the benefit of the doubt to Manziel, because even if he's cut there are other teams in the league that would gobble him up off the waiver wire due to his unique skill set, with the ability to throw and run with the best of them.
As far as Richardson and Wilson go ... to quote rapper Flava Flav from Public Enemy "Going, going, gone" both carrying the title of a bust.
Until next week, keep swinging a big stick and may all your balls land fair.
ONE-ON-ONE WITH THE NAUGHTY ONE
THIS week's question comes from Tribune reader, huge Dolphin fan and my father - Captain Daniel Zenicazelaya.
Q "Naughty, I see you beating up your gums about your Cowboys, it reminds me of that annoying period you went through in '92, '93 and '95. Hopefully we all won't have to endure that again! My question is who do you see in this year's Super Bowl?"
A Not your beloved Miami Dolphins! On a serious note, it's way too early to properly pick; however since you asked so early and I'm allowed a "Mulligan" I will go with Denver in the AFC and Dallas in the NFC with your overall champion the Dallas Cowboys! (Did you really expect a different answer? )
• Naughty presents 'Mischief and Mayhem in da AM' on KISS FM 96.1 from 6am to 10am, Monday to Friday. Comments and questions to naughty@tribunemedia.net