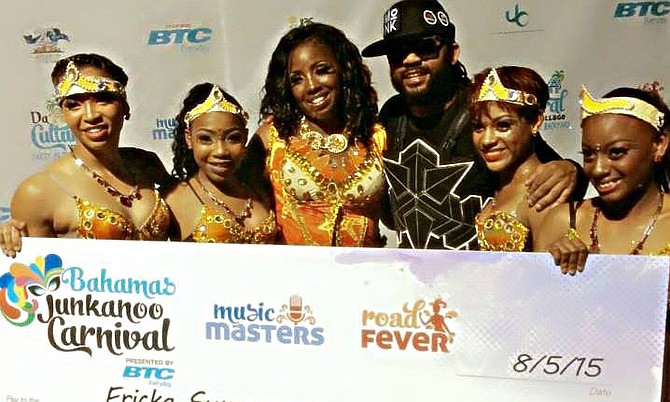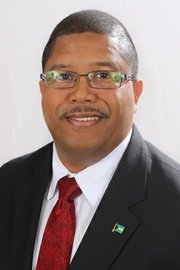 By KHRISNA VIRGIL
Tribune Staff Reporter
kvirgil@tribunemedia.net
THE Bahamas National Festival Commission has not lived up to its self-imposed 21-day deadline to release the revenue and economic impact report on the inaugural Junkanoo Carnival because the event did not perform as organisers "overzealously" projected, according to FNM Deputy Leader Peter Turnquest.
Speaking to The Tribune yesterday, Mr Turnquest further raised concern that several Bahamian entertainers who performed during the festival's song competition have not been paid their prize money, calling the matter "egregious".
The three-day festival was held in New Providence from May 7 to 9, with a smaller event held in Grand Bahama in April. The government initially said it would cost $9m to stage the event. When it launched, BNFC Chairman Paul Major predicted $50m to $60m in revenue generation. Organisers also projected that a significant number of tourists would attend the events, leading to an economic boost for the country.
Up to press time, officials have not said how much was spent on the festival nor how much was made. On Monday, Mr Major told The Tribune he was out of the country and could not speak on the issue.
Mr Turnquest said to date there is no proof that Bahamas Junkanoo Carnival "put heads in beds" or that vendors found the event to be lucrative.
"There is no evidence to suggest that there were heads in beds as a result of this carnival. That would be reflective of the lack of a coordinated organisation of the event where there was this debate over who would be headlining the Music Masters concert," he said.
"We have to consider whether the idea was well thought out and planned and whether the objective was overly optimistic."
Last week, the Bahamas Hotel and Tourism Association said while hotels in the country welcomed the festival, many of them could not measure whether guests came to New Providence specifically to attend the three-day event or if they learned of Junkanoo Carnival during their stay and chose to attend during their trips.
"The real egregious thing about this carnival so far in my mind is not that we cannot determine whether this was a success or that they promised the full accounting in 21 days, but more so is the fact that there are artists who won (a song competition) and were supposed to be awarded, got cash prizes and have not gotten what is due to them," Mr Turnquest added.
"This very matter has not one thing to do with if bills were settled or with whether accounting was done. The artists ought to be paid their prize money."
He added: "I believe it is a reasonable assumption that they are scrapping to find the money because they didn't do as well as they said. They are having trouble meeting the commitments."
Mr Turnquest said the fact that money has been an issue following carnival gives no incentive for people to buy into the event in 2016.
The Tribune understands Sammi Star, Lady E and Colyn McDonald, who placed first, second and third respectively in the Music Masters competition, have not received their money from the government totalling more than $40,000. Vendors have also been up in arms after they experienced an economic let down during the festival. The commission has told The Tribune that certain vendors would be reimbursed their booth rent with some consideration to the loss of goods. However, Mr Major has appeared to backtrack from his earlier comments, later saying if the money is available the vendors will be paid.
Last month, the BNFC released a statement appealing to the hundreds of workers who were mobilised during the 2015 Junkanoo Carnival season for understanding, as officials were processing payments for staff "in compliance with standard government procedures".
"Presently, we are processing payments in compliance with standard government procedures and we are working tirelessly to ensure the process is completed as quickly as possible," that statement said.
"Our staff will be calling all of our Bahamas Junkanoo Carnival 2015 workers with times for pickup for their cheques once the process is complete. We appeal for understanding as we work to ensure everyone is compensated for their contributions."