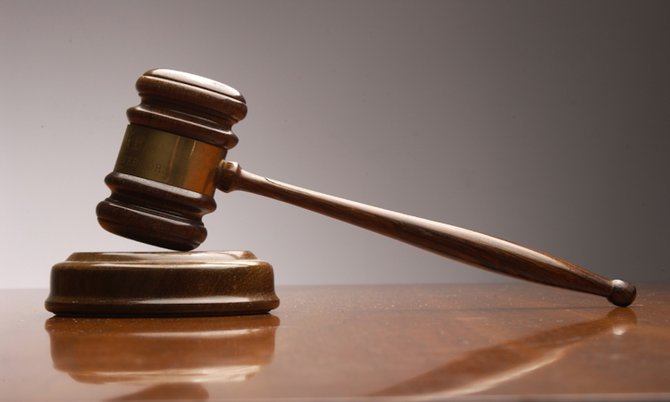 By LAMECH JOHNSON
Tribune Staff Reporter
ljohnson@tribunemedia.net
THE Court of Appeal has upheld a judge's decision to grant bail to a man accused of having a role in human trafficking.
Crown prosecutor Eucal Bonaby appeared in the Claughton House courtroom yesterday defending the Office of the Attorney General's appeal against the decision of Justice Gregory Hilton to grant bail to Clayton Phillips.
In May, Phillips was arraigned in Magistrates Court facing a count each of trafficking in persons and conspiracy to engage in trafficking in persons, which he denied. He was further charged with the rape of a 26-year-old woman that allegedly occurred on April 26.
Phillips was told that he would learn which magistrate would preside over his matter on June 10 and that he would be served with a voluntary bill of indictment on July 13 concerning the rape allegation to allow his matter to be fast-tracked to the Supreme Court for trial.
The 39-year-old was denied bail by the magistrate, but applied to the Supreme Court. He was granted a bond of $9,500 with two suretors and reporting conditions to the East Street South police station.
He was further ordered not to interfere with witnesses or the complainant in the matter.
In yesterday's proceedings before Justices Anita Allen, Neville Adderley and Jon Isaacs, Mr Bonaby argued that the judge had not given sufficient attention to the seriousness of the offences and the penalties Phillips faces if convicted of the crimes even though the accused is standing trial in the Magistrate's Court and not the Supreme Court.
Justice Allen believed the bail amount to be "a little low" but did not see where the judge unreasonably exercised his discretion to grant bail.
Justice Isaacs expressed concern with the fact that the judge had not granted a stay of his decision and that Phillips' family was not allowed to sign the bond.
Mr Bonaby said the court could consider the conditions imposed if it considered dismissing the appeal.
However, Justice Adderley said that the matter before them was whether or not the judge made an error in exercising his discretion to grant bail.
The judges were unanimous in agreement that this was not the case and dismissed the Crown's appeal of the judge's decision.
Justice Allen told Phillips to ensure that he complies with the bail conditions and to appear for trial.