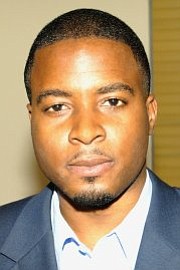 By ADRIAN GIBSON
ajbahama@hotmail.com
LET'S be frank and honest and agree that, by all signs and indications, the governing Progressive Liberal Party has swung into campaign mode in anticipation of the 2017 general election.
When one looks at the launch of the new Stronger Bahamas website in advance of this year's budget debate, it brings full circle the real view of the Bahamian people that is held by Prime Minister Perry Christie and his band of merry men and women.
On the face of it, it appears to present a sensitive, caring government that is in touch with the aspirations and yearnings of hardworking Bahamians. But, in reality, we seem to have a group of individuals who unashamedly play on and take advantage of the emotions of people by using slick (even heart-warming) graphics, glossy printed matter and rhythmic lines; they are able to stoke and stroke feelings that soar with a trifecta of rhetoric such as "Believe in Bahamians", "Bahamas Junkanoo Carnival" and "Stronger Bahamas".
Frankly, all Bahamians have to do is make a chart with one side labelled as "things done" and the other as "things promised but not done". To make such a chart, they would simply have to review the governing party's Charter for Governance and go through it line-by-line to draw their conclusions. Moreover, the Stronger Bahamas website also regurgitates and/or rewords much of what has been previously promised to be done during this term, much of which have yet to materialise.
One of the notable features of the trifecta was the Junkanoo Carnival. Here, we had an event that – whilst enjoyable – fundamentally appeared to say that Bahamian culture was not good enough for international consumption. What's more, I received a troubling report from a friend intricately involved behind the scenes who informed me that the stage on which Machel Montano performed on the Friday night was owned by a foreign company, taken down after the show and loaded into a 40-foot container. Are Bahamians not trusted to produce a stage at their own Carnival?
What is clear with the slick ad campaigns, website launches and slogans is that the Christie administration seems to have determined that it's all about money and power! It seems that there's a notion that they will say what they need to say in order to accomplish what is needed.
Why have the artists who performed at this year's carnival not already been paid? I'm interested in seeing which of the slick-talking ministers with oversight of the event will attempt to insult our collective intelligences and wiggle themselves out of this quandary.
By all accounts, Sammi Star, Lady E and Colyn McDonald, who placed first, second and third respectively in the Music Masters competition, have not received their money – totalling more than $40,000 – from the government. Vendors have also been up in arms after they experienced an economic let down during the festival.
The Bahamas National Festival Commission has told The Tribune that certain vendors would be reimbursed their booth rent with some consideration to the loss of goods. However, Paul Major, chairman of the Commission, has apparently backtracked from his earlier comments, later saying if the money is available the vendors will be paid.
What incentive is there for Bahamian performers and the masses to buy into the event in 2016?
On the one hand, the government cannot claim to be doing things for the good of the Bahamas while at the same time undermining, deconstructing and marginalising those very individuals who participated in the event.
We know that Stronger Bahamas strokes every chord in the playbook of Bahamian aspirations. But why are we having a public relations programme to launch nothing if not a campaign platform? When public relations and marketing is used in the manner that the government party has asserted relative to Stronger Bahamas, surely it must be to promote a policy, genuine programmes or some initiative and not merely more rhetoric.
How could the Christie administration, and Mr Christie himself, imagine that it was okay to suggest the only people competent or capable of benefitting from the dollars of Bahamian taxpayers to create what they say is a Bahamian message (Stronger Bahamas) were foreign public relations personnel? Is this believing in Bahamians? It is nothing short of unbelievable. Indeed, it is unthinkable.
What is so difficult to comprehend is why Mr Christie is pretending to have been blindsided. Surely, he does not expect us to believe that he and all of the people responsible for commissioning this Stronger Bahamas programme – led by foreign PR personnel – could not have realised what an insult it would be in an atmosphere where they have touted themselves as "believing in Bahamians".
I'm told that a noted university professor, when questioning his students/apprentices, is reported to have often asked: "Are you stupid or you just don't care?" And, if it is that the former was the case, it was felt that that could be fixed; however, if it was the latter, then – particularly when one looks at it from the perspective of governance – we would be screwed.
The Bahamian people, having lived through empty promises of believing in Bahamians, to three years of delays and unmet promises, to repeated commitments that have never materialised, are wondering if this experience is a consequence of mere incompetence, communication challenges or a lack of organisation. With the completion of the aforesaid trifecta, it is now obvious that there is more to this than mere incompetence. It is a genuine dismissal of the ability of Bahamians to think, to be discerning and to be deserving of good governance of the people, by the people and for the people.
Yes, the PLP is in full-fledged campaign mode and, quite honestly, it's a pretty arrogant approach given the fact that there is very little to campaign on.
One source told The Tribune that a defining characteristic that the party is readying itself for the next general election will be the mobilisation of its "war room", an operation exclusively involving Bahamians who plan political strategies. The source said the war room will be concerned with all PLP message matters, including the production of rallies, events and commercials, social media messaging, online content and speech writing.
Is this individual trying to insult the public? The truth is, the persons who launched the website, whether they are considered to be in the PLP's war room or not, have participated in their online content and in messaging matters. As I said earlier, the website regurgitates the 2012 manifesto.
The PLP are superb campaigners. They have demonstrated that they know what appeals to people; that they know the types of music in their commercials and during their rallies; and that they are willing to spend a lot of money on public relations, on paraphernalia and other election products. I could feel the vibes when they played Mr Christie's campaign songs, "The storm is over" and "The sound of the victory", both by R Kelly. It was an exciting time and during these times, some Bahamians forget about the issues and make it entirely about red versus gold. We need to demand more, we deserve more!
The obscenity is that money in The Bahamas has now become the currency of the subjugation of dreams, aspirations and industry. It certainly goes a long way in winning elections! The definition of success and contributions is not what art forms one has developed or the minds of children that one has nurtured or the role one has played in civil society ... it's about how much money is in one's pocket.
It is for this reason and our unbelievable pre-occupation with foreign direct investment that the cultural identity of these islands is being destroyed, that our people are selling their birthrights and their voting power to silver-tongued politicians who promise a lot but deliver very little. The overarching theme has become that the net worth of Bahamians can only be elevated by the amount of money associated with an endeavour.

Does this government truly believe in Bahamians? Do they, or is the Stronger Bahamas crock merely a campaign slogan to fool the masses and make everyone believe that this new PLP saw beyond perceived political colours, that this new PLP believed that all Bahamians deserved chances to contribute to the uplifting and development of our Bahamas. (One will speak more on this point later).
Amazingly, the aftermath of the carnival demonstrates, yet again, why this was all about hype. Twenty-one days have passed and still we see no report on the economic impact of the carnival. What's more, the chairman of the commission has apparently gone on vacation and his work is not yet done. He apparently went on vacation even after he gave a commitment to settle the books and give an accounting to the public.
Speak up, Danny Johnson! Speak up, Obie Wilchcombe! Speak up! The disconnect between what is said and what is done ought to rile Bahamians!
Comments and responses to ajbahama@hotmail.com
Public Accounts Committee waits for its moment
I have always viewed the current incarnation of the Free National Movement-led Public Accounts Committee (PAC) as weaklings.
Over the last three years, they have reminded me of a collection of toothless poodles. We can pretty much agree that, on the face of it, the PAC has been sleeping for the majority of the three years that the Progressive Liberal Party (PLP) has been in power.
Last week, the Speaker and Fred Mitchell correctly highlighted the procedures of the House, essentially quieting the PAC on a technical point since they had followed the rules to the letter. That said, the governing party should not and cannot be allowed to hide behind technicalities at the expense of the Bahamian people.

However, now that the Auditor General's report on Urban Renewal is causing such a parliamentary ruckus, we are watching a necessary showdown that will ultimately be lost by the government. There is a need for checks and balances. What's more, just this week PAC chairman Hubert Chipman revealed that his efforts to get information on the Bahamas Agriculture and Marine Science Institute had been met with much resistance and folks intricately involved were not forthcoming.
We - the Bahamian public - are finding ourselves being told sweet lines and good stories by the government, but nothing real relative to what happens with our money. You cannot get any closer to Animal Farm than this ... and I am wondering which character members of the Cabinet most resemble. It seems clear that they have all moved into the big barn (see Animal Farm).
One is aware that, as it stands, the budget debate takes precedence over any other parliamentary matter. However, I expect to see action on the part of the PAC right after the budget debate. I understand that a lot of work went into the preparation of Mr Chipman's speech – including legal advice – and that the idea was for him to read his speech and persist. However, Mr Chipman may have given into the Speaker's demands too easily and too quickly. Chipman should have continued and waited to get thrown out, then he should have gone and read the rest of his speech to the press and then moved a motion of no confidence in the Speaker.
I expect that the PAC will move such a motion of no confidence after the budget debate.
Moreover, Speaker Kendal Major claimed that he spoke to Speakers from other jurisdicitions. The public wants to know who he rang at Westminster and when did they speak? We want to know who else he rang up from elsewhere in the Commonwealth who currently or previously held the position of Speaker. Even more, since the Attorney General's office has seemingly overstepped and given legal advice to the Speaker, who is the person at the Attorney General's office who is a parliamentary specialist?
The PAC should also look at other rulings of the Speaker to see where he could have been wrong.
In England, the Speaker used to resign from his party, run unopposed and was known as the first Commoner of the Land holding a higher ranking than even the Prime Minister. So, is it possible that this Speaker could be interfered with, is it possible that we could, perhaps in future, adopt a more independent approach to Speakers and their service (free from party pressures)?
Comments and responses to ajbahama@hotmail.com