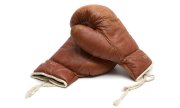 By BRENT STUBBS
Senior Sports Reporter
bstubbs@tribunemedia.net
ALL three boxers representing the Bahamas in Mexico have booked their ticket to the Pan American Games in Toronto, Canada, July 10-26.
Competing at the final qualifying tournament over the weekend, the trio of Carl Hield, Rashield Williams and Kieshno Major won their quarter-final matches on Saturday, which guaranteed them a spot at the Pan Am Games. They were scheduled to box again Sunday for a silver medal and, if they are successful, they will be back in action in the gold-medal round today.
Regardless of what they do from here, head coach Andre Seymour said they would have accomplished their mission, which was to qualify for the Pan Am Games.
"Excellent" was the first word that Seymour uttered to The Tribune when asked to describe the team's performance. "These guys performed excellent, especially Rashield and Kieshno. This is the first time at this high level of competition that both of them have qualified. "From the corner, they all went out there and followed the instructions that me and (assistant coach) Valentino (Knowles) gave them and they executed well. When you are fighting boxers of the calibre that they had to fight, they performed excellent. Their conditioning was perfect. They went out there and did what they had to do."
In performances from Team Bahamas on Saturday, both super heavyweight Kieshno Major and light welterweight Rashield Williams got a bye to the quarter-final where they had to win to qualify. After winning over Kastna Davis from Jamaica in his preliminary match on Friday, Carl Hield got into the quarter-final where he joined his team-mates in posting victories.
Major won over Luis Munoz of Peru and he was scheduled to fight in the semi-final against Luren Clayton from the US Virgin Islands.
Williams, in the light welterweight (64 kilo class), won over Nelson Diaz Nicaragua and he was set to face Joe DeJesus from Brazil in his semi-final match last night. Hield, in his second fight, defeated Jonathan Francois from Grenada and was to meet Mexican Marvin Cabrera.
If all three boxers were successful, they would go on to fight for the gold-medal today.
According to Seymour, the competition was extremely tough with 31 countries competing. Out of the list, the Bahamas and the US Virgin Islands were the only English-speaking countries to qualify. The US Virgin Islands had one boxer and he was scheduled to face Major last night.
"The competition here is rough," Seymour said. "The Bahamas had three boxers and all three qualified. The US Virgin Islands only had one. We had countries like Trinidad and Tobago and Jamaica, who had boxers here, but none of them qualified. We're among the best of the best in this region.
"The United States has a strong team here, so is Brazil and Mexico. But the most important thing for us is that we have qualified and all three boxers will be coming home with a medal. We don't know just yet what their medals will be, but we are very pleased with their performances so far."