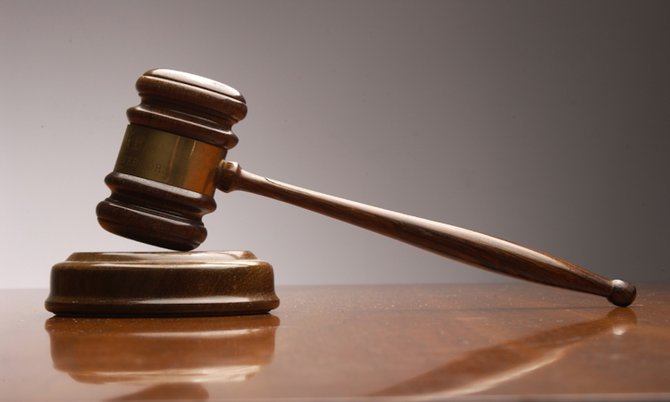 By AVA  TURNQUEST
Tribune Chief Reporter
aturnquest@tribunemedia.net
THE Coroner's Court continues to operate without a court seal or Internet access, and is short staffed, according to acting Coroner Jeanine Weech-Gomez.
According to one court official, a portion of the court's floor is so weak, there is fear someone will fall through it and get injured.
Mrs Weech-Gomez said the dilapidated building located in Royal Victoria Gardens has mould infestation, as she listed challenges that have affected the efficacy and professionalism of the court in her annual report to the attorney general for the 2013/2014 period.
"The staff and I have for the period done our endeavour best to carry out the work of this court in an efficient, professional, and timely manner; however it has not been without its challenges," she said.
"Of greater concern though is the fact that the building housing the court is plagued with mould infestation, is in a deplorable state and continues to leak profusely."
In minutes prepared by the court's executive secretary, Mazel Knowles, 16 line items were listed for purchase, repair or replacement.
Among these included a large sign for the building, a scanner, new desks, ceiling and floor repairs and several stamps.
"The mat on the outside needs to be removed, vagrants use it as a toilet at night, and new outdoor rubber tiles need to be placed on the outside," the minutes read.
"The floor in the foyer needs to be strengthened because in one particular area someone can fall through and maybe even kill themselves because of the weakened floor."
The minutes were dated May 23, 2014, and addressed to Director of Court Services Dolly King. Another memo was sent to Mrs King requesting a seal and Internet access on June 10, 2014.
Last Wednesday, staff at the Coroner's Court confirmed that none of the matters has been addressed.
The annual report covers the period July 1, 2013, to June 30, 2014. According to the report, the organisational structure of the court consists of: a coroner, senior executive secretary, marshal of Coroner's Court, leading seaman/security, court clerk and a janitress.
The first Coroner's Court Annual Report was conducted for the period June 2012 to June 2013, and there are no prior reports of its kind, according to court staff.