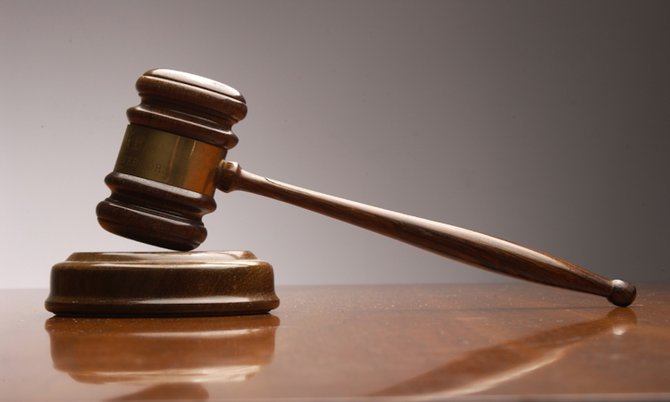 By LAMECH JOHNSON
Tribune Staff Reporter
ljohnson@tribunemedia.net
A RASTAFARIAN who dreads the three-year prison sentence he faces for possession of $1m worth of marijuana was told by a magistrate yesterday that he ought to have known better than to participate in illegal activities.
Reginald Martin, 45, was one of four Mastic Point, Andros, residents who stood before Magistrate Andrew Forbes concerning a drug raid on Monday.
However, only he pleaded guilty to importation of dangerous drugs, possession of dangerous drugs with intent to supply and conspiracy to import and possess dangerous drugs that day.
His lawyer, Stanley Rolle, asked the magistrate not to impose a custodial sentence because his client's religious beliefs would likely be infringed. Magistrate Forbes, though, was of the view that a custodial sentence was appropriate as the 45 year old "is not a child and ought to have known better".
Martin was arraigned on those charges with Yourick Gibson, 51, Eric Riley, 19, and Patrice Dorsette, 48.
Gibson was further charged with two counts of assault with a deadly instrument by trying to injure two police officers with a vehicle. He denied the charge.
Martin, meanwhile, was further charged with simple possession of dangerous drugs and another possession charge, which he denied.
He will join Gibson, Riley and Dorsett in court on September 9 for trial as the trio denied committing any offences.
According to police prosecutor Superintendent Ercell Dorsett, sometime during the evening between June 7 and 8, officers acted on information and left Nassau Harbour on a patrol vessel for Andros.
On the way, they were given additional information by someone in an aircraft who directed them to Morgans Bluff and then Mastic Point.
There, officers saw persons around a truck and on announcing their presence, the individuals ran. One of the individuals (Martin) took two packages from the truck and ran into bushes, but was eventually captured.
Along with the two packages of suspected marijuana, police also found 12oz of marijuana in his trousers. Officers took him to the truck, where they found several similar packages and took him into custody.
When interviewed in Nassau, Martin elected to give a statement where he told police that he didn't live far from the seaside where he was found by police.
The man said he was asked by someone to come down to that area where he met a boat with individuals offloading packages onto a truck. He assisted in this process and when they were done, he heard a shout, prompting him to grab two of the packages and run into bushes to hide.
The total weight of the drugs was 988lbs, the prosecutor concluded.
"Do you accept those facts which the prosecutor just presented?" Magistrate Forbes asked Martin.
"Yes," the defendant said.
Mr Rolle offered a plea in mitigation on behalf of his client. "He's not wasted the court's time," he said, adding that Martin "has shown remorse and has accepted responsibility for his action".

Rolle asked the court to consider that the fisherman was 45, which, he said, was still a relatively young age. The lawyer added that notwithstanding the circumstances, "the defendant is a Rastafarian".
"That is not his choice. That is his religion," Mr Rolle emphasised.
While noting that Martin did not have biological children, the lawyer said that there was a child dependent on Martin that "ought not to be further penalised by the absence of the defendant."
"In all the circumstances, the defendant is asking the court to be merciful, to be lenient and to not impose a custodial sentence," the lawyer submitted. He said the request was not solely based on the child's need for the presence of a father-figure but also that the court had the discretion to consider imposing a fine, notwithstanding the amount of drugs involved.
Rolle also submitted that the request for the court to not impose a prison sentence was grounded on the basis "that the religious belief of the defendant will be infringed."
"Similar persons have often, or because of the prison's policy, had their hair cut. That is a special, personal circumstance of the defendant," Rolle emphasised. The lawyer asked the court to consider that, apart from a previous conviction of a similar nature in the 1990s, "from then up until now, the defendant has been of good character".
"That conviction was spent so the court will give no regard to it," Magistrate Forbes said before addressing the convict, who he said "has led a reasonably crime free existence until now".
The magistrate acknowledged that while the drugs found would be considered small compared to other raids in this and other jurisdictions, "it is still 988lbs, which is by far a large quantity".
"And going back to the age of the defendant, at 45, the defendant is not a child and ought to have known better and he should have known better," the magistrate said.
Magistrate Forbes said his decision to leave his home to partake in such activities showed poor judgment on his part and supported Parliament's intention to tackle drug trafficking through amendments of the law.
In the end, Magistrate Forbes said that notwithstanding Mr Rolle's submission, a custodial sentence was appropriate and Martin was sentenced to three years imprisonment for the $1m worth of drugs.
He further ordered Martin to pay a $350 fine for the 12ozs found in his trousers or receive another three months to run concurrently with his three-year term.
Martin was advised of his right to appeal his ruling to the Court of Appeal before he was remanded to the Department of Correctional Services with Riley, Gibson and Dorsette, who were denied bail.