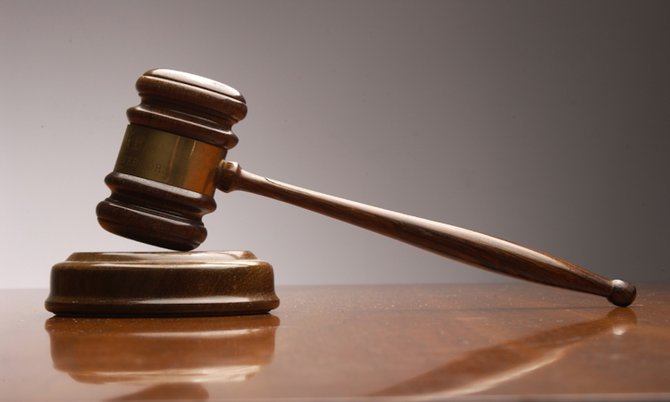 By LAMECH JOHNSON
Tribune Staff Reporter
ljohnson@tribunemedia.net
A MAN facing up to life imprisonment for double attempted murder during a late night home invasion had his sentence delayed by a week due to a miscommunication.
Quincy Johnson, 35, appeared before Justice Vera Watkins yesterday to learn his fate concerning charges of burglary and two counts of attempted murder stemming from a break-in at a home off Carmichael Road in June 22, 2012.
His lawyer, Ricardo Gray, was expected to make a plea in mitigation on his behalf concerning the crimes in yesterday's sentencing proceedings.
However, Mr Gray was notably absent when Justice Watkins called the case.
His junior associate, Myra Russell, explained that "Mr Gray had to leave the island as he had a family matter that he had to attend to."
"In that instance, we'd notified your chambers sometime last week seeking an adjournment of the proceedings," Ms Russell added.
Justice Watkins said her office had received a letter adding: "But I think the information received was either misconstrued or miscommunicated."
"The court had the impression that he (Mr Gray) would send counsel to hold brief for (him)," the judge said before asking the junior associate if she was prepared to proceed.
Ms Russell said she was prepared to do so, if the court was not minded to adjourn the matter.
"Did Mr Gray give you any instructions to proceed?" the judge further probed. Ms Russell said he did not.
The judge said she would adjourn the matter in the interest of fairness to the convict and asked the lawyer when Mr Gray would be available.
"I don't know how long he will be off the island," Ms Russell said.
"Please tell Mr Gray to make himself available next week," Justice Watkins said, adjourning Johnson's matter to June 24 at 1pm.
Johnson had been pointed out as the burglar who climbed through the window to Kasheena Barry's room while armed with a handgun. It was alleged that he shot at her as she screamed and ran and shot Earl John Carey who came to Ms Barry's aid upon hearing her scream and the gunshot.
In addition to being convicted of burglary and double attempted murder, he was found guilty of three counts of possession of a firearm with intent to endanger life concerning the incident with Mr Carey, Ms Barry and another resident living in the home at the time.
Burglary carries a sentence of up to 20 years imprisonment while attempted murder carries up to life imprisonment.
Roger Thompson prosecuted the case.