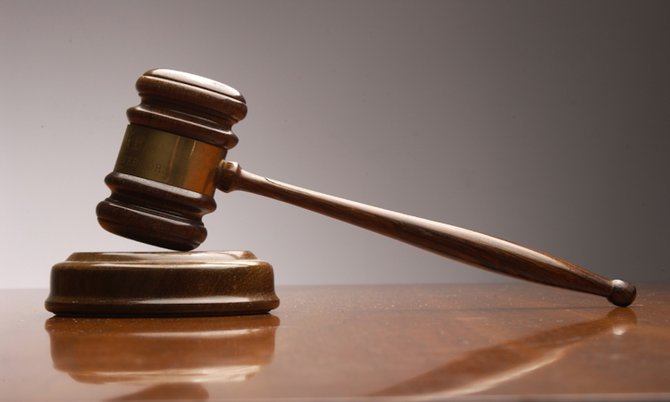 By LAMECH JOHNSON
Tribune Staff Reporter
ljohnson@tribunemedia.net
A CANCELLED arraignment for three men and a woman accused of being firearms traffickers drew the ire of their lawyers yesterday who called the move by Crown prosecutors an abuse of process.
Attorneys Glendon Rolle and Halson Moultrie appeared in Magistrate's Court representing four suspects, ages 21, 32, 35 and 38, who faced more than a dozen firearm related offences stemming from a major seizure last week.
On June 16, around 5.15pm, Drug Enforcement Unit officers conducted an operation, which led to the arrest of two men and the recovery of eight illegal weapons.
The weapons, according to police reports, entered the Bahamas through a port of entry and were shipped into New Providence from the US. A tip led them to the individuals who they followed and eventually arrested.
On yesterday's initial court dockets, the four were accused of committing eight alleged counts of conspiracy to import firearms, eight counts of importation of firearms and a charge of possession of an unlicensed firearm with intent to supply.
However, when the matter was called before Chief Magistrate Joyann Ferguson-Pratt, police prosecutor ASP Clifford Daxon said: "I've been instructed that the Attorney General's Office has requested the file for review."
"It appears on the face of it, that this matter is not properly before me," the chief magistrate said to the court.
However, Mr Rolle took issue with this. "These persons," he said, "were in custody for quite some time. They were charged on Friday and were to be arraigned on the next available date, which is today (Monday). They weren't brought down until this afternoon. These persons should either be granted police bail or they ought to be released."
The chief magistrate acknowledged the submission made, but said that she had no jurisdiction over the matter because it was not before her.
She added: "But you know just what you ought to do as counsel."
"It's obvious, that some abuse is taking place because the file was here, then a policeman approached both of us, spoke and then took the file," Mr Moultrie said.
The chief magistrate said she wished not to speculate on the action taken by the Crown but said: "You may find that further investigations may be ongoing and that your clients at the end of the day, may be exonerated."
"I'm certainly in the dark, I don't know. It is the Crown that brings the case. The Crown is saying I have no case. What am I going to arraign them on? What am I going to consider bail on? There are no charges before me," the judge added.
A fifth person, age 32, is being sought by police in connection with this matter.