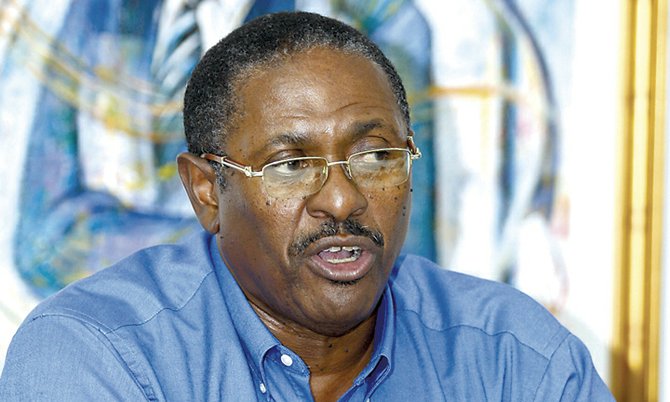 By RASHAD ROLLE
Tribune Staff Reporter
rrolle@tribunemedia.net
THE Progressive Liberal Party will hold its convention this year at the Melia resort during the last week of October, PLP Chairman Bradley Roberts told The Tribune yesterday.
The party's leadership and other positions will be contested at the time.
Observers will be paying close attention to whether Prime Minister Perry Christie seeks to remain leader of the party at a time when no clear favourite to succeed him has emerged.
Some PLP insiders insist the 71-year-old will step aside as leader but will delay declaring a definitive position on his future for as long as possible in order to ensure party stability ahead of a leadership race that is expected to be robust.
One observer, former PLP Cabinet minister George Smith, yesterday said he doubts anyone in the PLP would offer themselves to compete with Mr Christie if the prime minister were to seek re-election in October.
However, he highlighted Deputy Prime Minister Philip "Brave" Davis, Tourism Minister Obie Wilchcombe, Foreign Affairs Minister Fred Mitchell and Education Minister Jerome Fitzgerald as the most likely members to seek leadership if Mr Christie steps aside.
"I believe they are harbouring ambitions," Mr Smith said.
On Sunday, Mr Wilchcombe revealed he has interest in leading the PLP and if he had the chance to become prime minister he would take it.
When asked about the matter, Mr Mitchell yesterday declined to comment while the other men could not be reached.
"I think the party would be best able to secure victory at the polls (in 2017) with Christie remaining to take the party in the general election," Mr Smith added.
"The consensus out there is with (Hubert) Minnis leading the FNM, Christie could secure a definite win for the PLP. But unless Christie is taken out of the equation by his own decision, I don't believe he will be challenged. If he decides to go, as has been widely speculated, then those four names I mentioned would probably come to the fore. A lot depends on the political landscape near the convention. But ultimately, it all depends on what Christie decides to do. There is wide support in the party for him to stay."
Of the four men he highlighted, Mr Smith said he is not sure who would be best to lead the party in the future.
He added: "With Davis, the potential has not been so far demonstrated to the point where people see him as a leader yet. Obie has made some mistakes in the past; he's done an excellent job in local gaming industry, but questions about some matters in Grand Bahama some years back still hound him. Fred's performance in the mind of people as immigration minister rates him very high.
"Nonetheless, I see qualities in all four of them. In Davis, I see maturity; stability and the country would be safe in his hands. Obie would be a bit more flamboyant. Fred would bring some new dimensions because of his presence in the world and the Caribbean community. Jerome Fitzgerald would also push for excellence and be very effective in recognising the importance of continuing to grow the economy to benefit every Bahamian. I have not determined who I would support," Mr Smith said.
"What I want more than anything else is for the party to reconnect with its core values, to reconnect with the Bahamian people, to see the greater role Bahamians could play in growing the economy and causing society to become more mindful about cooperating with the government. We cannot live in a society and expect it to be prosperous when we have so many of our young people being marginalised, unemployed and not engaged in the country and so many of our people living below the poverty level."
While the PLP is mandated to hold a convention annually, this would be its first convention since 2009.
Mr Roberts previously told this newspaper that the PLP would hold its convention after the government has held its constitutional referendum on gender equality, however it is unclear when that vote will happen.
He later told The Nassau Guardian that the PLP would hold a convention only after Baha Mar is opened. Baha Mar's opening has been delayed three times and new opening date has not been announced.