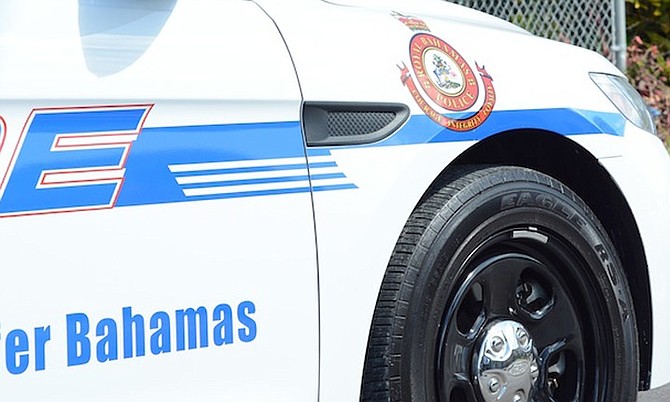 By LAMECH JOHNSON
Tribune Staff Reporter
ljohnson@tribunemedia.net
POLICE have received a complaint of theft of more than $20,000 from the Bahamas National Festival Commission, The Tribune has learned.
BNFC Chairman Paul Major did not reveal any details about the matter when contacted by The Tribune yesterday, but did confirm that police were brought in to investigate.
However, according to well-placed sources, two persons employed with the commission were being questioned by police concerning the theft of some $24,000 from the BNFC.
The money was reportedly stolen through cheques that were drawn on the name of one of the employees who cashed them at a local bank, The Tribune understands.
Attempts to reach head of the Central Detective Unit, Chief Superintendent Paul Rolle were unsuccessful yesterday.
Mr Major, however, when contacted about the reports that had reached The Tribune, said: "I would tell you that there is an irregularity and it was forwarded to the police."
"That is all I will say on that," the chairman added.
He declined to comment any further on whether the "irregularity" would affect or further delay the release of the Junkanoo Carnival revenue and economic impact figures that he had promised to the public within 21 days of the conclusion of the inaugural Bahamas Junkanoo Carnival.
The government initially said it would cost $9 million to stage the event.
However, BNFC officials have given little insight on how much was spent and earned from the festival held last month. The event was staged over two days in Grand Bahama in April and from May 7-9 in New Providence.
Mr Major had previously predicted $50m to $60m in economic impact, with organisers forecasting an economic boost for the country resulting from the significant number of tourists travelling to the Bahamas for the event.
Last week, Minister of Youth, Sports and Culture Dr Danny Johnson said the festival's report would hopefully be released this week.

Festival organisers faced controversy when The Tribune reported earlier this month that the top three finishers in the Music Masters song competition, Sammi Starr, Lady E and Colyn McDonald, had not received the more than $40,000 in prize money they won at the festival.
The delay in their payments prompted some of the artists to take to social media to question when they would receive their money. The Tribune understands they have since been paid.
BNFC officials have also been embroiled in issues with food vendors, some who claimed that they either barely broke even, or lost cash during the event.
The commission had first indicated that it would reimburse some vendors their booth rent with some consideration to the loss of goods, but Mr Major later adjusted that position, saying recently that payments to vendors would only be made if the money were available.