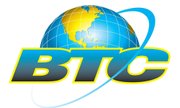 By RASHAD ROLLE
Tribune Staff Reporter
rrolle@tribunemedia.net
THE Bahamas Communications and Public Officers Union will make a last-ditch effort today to avoid possible strike action by presenting its members with a proposal from BTC's management outlining their future employment conditions, BCPOU Secretary General Dino Rolle said yesterday.
As part of the company's downsizing activities, BTC will make 140 people redundant on Tuesday, the union was told last week.
Protesting this, the BCPOU has threatened a possible strike.
"We've been having conversations with management," Mr Rolle said yesterday.
"We have a position we intend to take to our members (today) for ratification. I think everything will depend on that.
"Everything depends on whether the members accept this last offer from management."
Mr Rolle declined to give details of the proposal, as senior union members have not yet met with their members to discuss it. They are expected to meet some time today.

However, Mr Rolle said the deal concerns both the redundancy packages of those who will be laid off from the company and the union's industrial agreement, which is still being negotiated.
"I think the public should understand there is a duel track conversation taking place here," he said. "The conversation about redundancies and also of the industrial agreement is taking place. Part of the problem we have is management is trying to tie certain aspects of the industrial agreement to the redundancies and it's like an either accept the package or reject the whole thing, in which case the benefits for those redundancies that management has attached may result in a watered down agreement.
"We want those facing layoffs to leave with the best possible package, but we don't want those staying to work for scraps. These are funny tricks that (Cable & Wireless CEO) Phil Bentley and the Miami crew are shoving down our throats and wanting us to accept while the government allows them to do so. They tied the redundancies and the agreement together. And you can't separate them. You either accept them on the whole or if you reject them, then the ones who are identified for the separation won't benefit as is being proposed."
Some of the areas that will be affected by the impending layoff exercises at BTC include retail stores, billing departments and directory publications, The Tribune understands.
After offering voluntary separation package (VESP) applications in March, BTC later announced that it would reduce staff through redundancies because a small number of applicants than desired accepted the packages.
The union has said Tuesday's downsizing is expected to be the first wave of BTC layoffs. The looming downsizing comes as BTC prepares for a second entrant in the cellular service market.