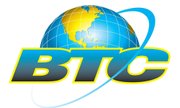 By SANCHESKA BROWN
Tribune Staff Reporter
sbrown@tribunemedia.net
THE 140 BTC employees, who were expected to be let go from the company today, "will have a little more time" before they are made redundant, according to Bahamas Communications and Public Officers Union Secretary General Dino Rolle yesterday.
In an interview with The Tribune, Mr Rolle said the employees will remain at work while the union continues negotiations with BTC executives. "We are still in discussions with BTC and we have not yet had a meeting with our membership, so nothing has been planned in terms of a demonstration. I cannot say it won't happen but nothing has been planned," Mr Rolle said.
"We are meeting with the executive board (Tuesday) to discuss the way forward. Tuesday was the drop-dead date but we have not received anything formal from the company. So they will not be leaving (Tuesday), they have a little more time."
Last week, according to union executives, BTC informed them it would begin its first round of downsizing on June 30, making 140 persons redundant.
The union announced shortly thereafter, that strike action was "very possible."
The Tribune understands that some of the areas to be affected by the redundancies include some retail stores, billing departments and directory publications, among others. BTC has advised the union that the employees impacted by the planned layoffs come from areas that have been identified for outsourcing.
BTC has reportedly advised the government that it anticipates union and employee backlash from the redundancies and will increase security at its locations as a result.
In February, it was reported that BTC has plans to cut between 150 to 250 jobs in preparation for competition in the mobile phone sector.
As a result, the union filed an application for a strike vote with the Ministry of Labour. The application was submitted two days before BTC workers in New Providence and Grand Bahama staged reported sick outs to protest the expected lay offs.
Earlier this month, BCPOU President Bernard Evans, said morale was low due to the way BTC was handling the issue. At the time, he said, BTC had left employees in limbo as they awaited their fate over looming layoffs.
BTC CEO Leon Williams has defended the move and said that the impending cuts were strictly business related.
"This is not about emotions or about politics," Mr Williams said earlier this year. "This is simply business. No bank, (or) Atlantis, (or) Baha Mar, is going to run it any differently. So let's not get emotive, emotional about this. This is a business that we've got to run. And if we fold up, the Bahamian people lose 51 cents out of every dollar BTC makes.
"So when I hear people talk about the union I just want to put it into perspective. If this (were) your business what would you do? You would seek as much as possible to save as many jobs as possible, but you cannot save them all. It's business. It's not how I feel or how you feel."