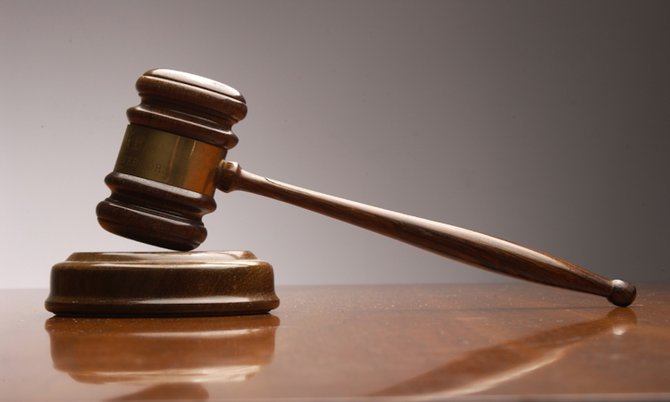 By LAMECH JOHNSON
Tribune Staff Reporter
ljohnson@tribunemedia.net
A LAWYER for one of two men acquitted of involvement in an inner-city park shooting criticised the Crown's Swift Justice initiative yesterday for its lack of efficiency.
Dion Bethel, 25, and Dion Smith, 20, appeared before Justice Vera Watkins for the expected start of their trial into an alleged shooting at the Stephen Dillett Park on April 26, 2012.
It was alleged that the two, on the evening in question, shot at Charles Williams, Prescott Williams and Dominic Vilneus who were left in fear for their lives as a result.
Justice Watkins yesterday asked prosecutor Edmund Turner if he was prepared to proceed with the case.
"M'lady our circumstances remain the same since yesterday concerning the three virtual complainants," said Mr Turner, who added "considering this, we will lead no evidence in this matter and close the case".
Justice Watkins, as a result, directed the jury to acquit the men of the three counts of possession of a firearm with intent to put another in fear.
The Crown's case, The Tribune understands, was based on recognition evidence. However the complainants, who were reportedly in a feud with the accused men, have failed to give statements and show up for court to prosecute the complaints they filed.
"Let's drop the 'swift' and focus on efficiency and justice," said Bethel's lawyer, Romona Farquharson-Seymour, in reaction to the outcome.
"How much time did we waste here since this case came before the courts in 2012? We've had any number of case management hearings for this matter and not one since 2012 did the Crown indicate they could not locate the virtual complainants. It was only on Monday for the start of the trial that there is mention of this. Why is that?" the lawyer asked.
The case was scheduled to begin on Monday but was adjourned to Wednesday. On that day, a nine-member jury was empanelled but the matter still had to be adjourned to Thursday as only two (policemen) of seven Crown witnesses appeared to court to give testimony.
"They allowed the court to send the jury pool away for March 16 while you have nine jurors for the case. These jurors have to be paid and that's a waste of resources. Justice doesn't need an added adjective. Do your work properly and justice will prevail," the lawyer said.
"They're so into quoting statistics. I note the attorney general mentioned statistics at the opening of the legal year and I will be very interested to see what she says next year," Ms Farquharson-Seymour said.
During the opening of the Legal Year at the Supreme Court in January, Attorney General Allyson Maynard-Gibson gave a report to then-Chief Justice Sir Michael Barnett on how delayed trials aided in "severely maligning our justice system".
"In 2012," she said, "we identified four 'escape routes' that prevented matters coming to trial in a timely manner; unavailability of transcripts, inability to empanel juries, calendaring conflicts and lack of defence counsel."
"In fact, of the 43 delayed trials, we've studied in the past year to determine the key factors contributing to the problem, we've been able to ascertain that 47 per cent did not proceed because of the inability to empanel a jury; 21 per cent did not proceed because the virtual complainant refused to pursue the matter; 16 per cent did not proceed because defence counsel was not available to appear in court; and another 16 per cent did not proceed because the defendant was unable to secure counsel.
"It is often said that awareness is the first step to recovery – and this is most certainly the case in relation to the primary causes of trial delays. So, while identifying these causes does not in and of itself solve our problem, it is fair to say that the deep understanding we now have of this challenge will allow us to develop effective policies to address it," Mrs Maynard-Gibson said.
Yesterday, Ms Farquharson-Seymour said she "didn't hear her (the attorney general) make any mention of the Crown being responsible for a lot of the delays.
"Defence counsel, we make ourselves ready for these matters and the Crown does not show up prepared.
"I accept prosecutors do not control the availability of witnesses but you wait more than two and half years to say you cannot locate the witnesses? We all know of the challenges, but be efficient and speak up," she urged.
Lawyer Keith Seymour represented Dino Smith.