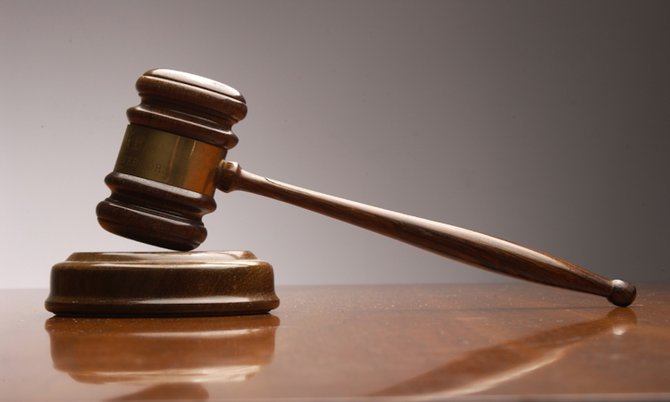 By DENISE MAYCOCK
Tribune Freeport Reporter
dmaycock@tribunemedia.net
A FATHER accused of murdering his two-year-old son pleaded guilty to the lesser charge of manslaughter in the Grand Bahama Supreme Court on Wednesday, thus avoiding a trial.
David Alexander Stuart, 23, was charged with the murder of his son, Peter Higgs. The toddler was found unresponsive while in his care at Magellan Crest, Freeport, on April 29, 2013.
Stuart – who was on remand since May of 2013 awaiting trial – was sentenced to 17 years in prison by Chief Justice Hartman Longley.
On the evening of April 29, police and EMS personnel were called to a residence at Magellan Crest for assistance. On arrival, they found a two-year-old toddler unresponsive. The child was taken to the Rand Memorial Hospital, where he was pronounced dead.
The toddler had severe injuries to the body, particularly in the buttocks area.

Following Stuart's arraignment in 2013, the child's mother Ranique Burrows, who was 19 at the time, told reporters that she was grateful for the time she had spent with her son. She also warned other parents to be very careful about who they leave their children with. She had dropped off her son at the home to spend time with his father.
"Please, parents listen… don't force your children to go with nobody they don't want to go to. Please, watch your children; be careful who you leave your children with," she said in 2013.
• In a separate Supreme Court matter, Mario Sawall was convicted last week of armed robbery and sentenced to 18 years in prison. Sawall is alleged to have committed armed robbery on October 12, 2013, at West End, Grand Bahama.
In other court news, Keilo Keith Thompson, 19, of No 498 Hawaii Avenue, Freeport, was charged with two counts of housebreaking in the Freeport Magistrates Court on Thursday.
He appeared before Magistrate Charlton Smith in Court Two, where he pleaded guilty the charges.