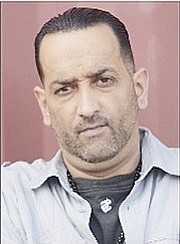 By Inigo 'Naughty' Zenicazelaya
Well the silly season is upon us on the calendar, better known as the NFL Free Agent signing period.
This is the time when NFL Owners and GMs lose their collective sober minds and obscene amounts of money are thrown at free agents in an attempt to lure them from one franchise to another.
Now before we go any further (especially for those Dolphins Fans who, in most cases, are like beer bottles, empty from the neck up), I must state that not all the money on these gargantuan contracts is guaranteed. For example, the obscene $114M contract your Miami Dolphins are about to sign defensive tackle Ndamukong Suh to, promises (only) $60M in guaranteed money with the other $54M floating about in the troposphere with unattainable incentives and performance based bonuses attached.
If Suh lasts the length of the contract that will be quite a circus trick. He's closer to 30 than to being 20 again, has got a tremendously bad reputation as a dirty player, and carries all the baggage that accompanies it. It's like Richie Incognito Part 2 with more talent and minus the alleged text messages to fellow teammates.
Also, the Dolphins have way more pressing and glaring needs on the roster than signing Suh to a headline grabbing huge deal. That guaranteed $60M could have been spread around to improve the weak wide receiver position, the porous offensive line, or the shaky secondary. And not to mention the Fins' Not-So-Special teams unit!
(Wait, note to self, why are you offering any helpful advice to the Dolphins when you love seeing them suck as much as possible?)
Suh is not the only free agent on the move and here's where the "quick fix" syndrome bedevils GM's around the league.

Most veteran (older) free agents that are moving onto new teams are what are referred to as 'victims of the salary cap'. That's a nice way of saying that player is 'not what he used to be so we aren't going to pay him'. Teams will use that money on younger players with the same skill set, but with more potential upside long term.
There's a reason why the likes of AJ Hawk, Frank Gore, DeAngelo Williams, Brian Heartline, Vince Wolfork are presently unemployed. There is hardly any gas left in the tank, and the tires are wearing thin. In other words, Father Time or injuries have caught up with them.
Mind you that's not to say they won't get paid, eventually many of these veterans will be more than likely overpaid in short order by a contender with instant gratification on their mind because sometimes teams that gamble on these elite (somewhat threadbare) players win.

The Denver Broncos continue to perform, sell tickets, jerseys, extra lucrative television deals, etc., and be regarded as a top franchise as long as veteran (and injury riddled) QB Peyton Manning's name stays atop the marquee. A big win.
Manning just signed a renegotiated contract with the Broncos, and even though the veteran took a $4M paycheck hit ($19M reduced to $15M) that pales in comparison to the estimated $12M he makes annually in endorsements.
Madison Avenue loves him, to the tune of a quarter of a billion dollars in endorsement contracts for his career. He's the top of the food chain when it comes to making money on the NFL field and off, and the only player who compares at a distant second when it comes to commercial appeal is younger brother Eli Manning (QB, New York Giants) who has managed to scrap together $150M in endorsements so far.
For veterans like Peyton Manning it pays just to keep playing at any cost. A bigger win.
Now I will shed light on my Dallas Cowboys' own free agent concerns, hopefully answering some of those questions I've been bombarded with over the last few weeks from Cowboy Nation Bahamas Chapter.
Here are some key free agents the Dallas Cowboys will either keep or let walk in my opinion:
DeMarco Murray RB:
If Murray wants to get paid fair market value and be a part of building a championship team then LeSean McCoy's 5-year $40M new deal from the Bills and Mark Ingraham's 4-year $16M deal with the Saints will make the 4-year $28M offer from the Cowboys appear attractive enough to return Murray to Dallas.
An interesting note here, Cowboys' offensive lineman Jeremy Parnell is expected to sign with Jacksonville for 5 years and $32M. Maybe the protection of starting QB Blake Bortles is more important to the Jags than an overworked running back, and Murray stays put in Dallas.
Or it could signal a Murray departure as well if he decides to take the money to run, so to speak, in Jacksonville with his old friend Parnell leading the way.
I lean toward the former and not the latter in this scenario.
Look for (barring any last minute spending sprees from paranoid GM's from other franchises) the Cowboys to re-sign the important free agents on their own roster rather than shop around the league.
It seems like Jerry Jones, as we say in the Bahamas, "finally catch sense."
Returning to Dallas:
Dez Bryant WR
(Franchise Tag)
Cole Beasley WR (Signed)
Doug Free OG (Signed)
Ron Leary OT (Signed)
Likely to return to Dallas are, Justin Durant LB, Rolando McClain LB, CJ Spillman S, Nick Hayden DT and Sterling Moore CB.
On the bubble to return :
Special teams standout and WR Dwayne Harris (a close, personal friend, by the way) is receiving offers from several teams including the Colts, Eagles, Panthers Patriots and, yes, the Dolphins (skin crawling as I type this).
If it's a case of similar money, then Harris stays in Dallas but if the money is significantly more with the opportunity to play more at wide receiver, then look for him to end up in Carolina as a new weapon for Cam Newton with the Panthers. After all, Harris attended East Carolina University so the red clay of Carolina is in his blood. Either way, I still have the first class NFL hookup, continue to eat your hearts out "haters".
If the Cowboys decide to keep a fullback then FB Tyler Clutts is back and his job secure.
Lance Dunbar, is our change of pace running back.
He's familiar with the offense and his role on the team. Dunbar is also insurance in the return game if Dwayne Harris leaves in free agency.
Going, going, and gone will be Henry Melton DT, Anthony Spencer DE/LB, George Selvie DE and OL Jeremy Parnell. All serving as further proof of the renaissance to sensibility in that brain of Jerry Jones. We simply will not pay for declining, aging, injury prone veterans.
Scary to think, this Cowboys team is starting to shape up like those dominant Cowboys teams of the 90's. We're keeping our stars for their entire careers, locking up our role players that are key ingredients to the team's overall success and making smart moves regarding free agency spending to avoid salary cap purgatory later.
I am cautiously optimistic about this season, and am already penning "We're Back" and "America's Team Returns" and "It sucks not to be a Cowboy fan" columns just in case.

I wish I could spend more time on this expensive NFL free agent soap opera, but I have to take in all the NFL Mock Drafts I can, as well as get my NCAA Tournament bracket together. I'm not getting out-picked by a damn octopus for the third year in a row.
• Naughty presents 'Mischief and Mayhem in da AM' on KISS FM 96.1 from 6am to 10am, Monday to Friday.