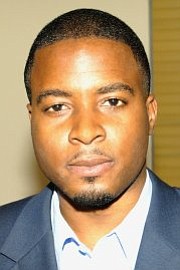 By ADRIAN GIBSON
ajbahama@hotmail.com
IN an increasingly promiscuous society, where there are escalating incidences of private and public school children having sex – in private dwellings or on school campuses – it is high-time we consider making condoms obtainable at schools. The reality is that teenagers are sexually active, are inundated daily by sexually explicit material via different mediums and that abstinence is hardly practised despite the various programmes/groupings touting self-restraint.
Frankly, the availability of condoms decreases the likelihood of sexually active teenagers having unprotected sex and is undoubtedly a pragmatic approach to fighting the dispersion of sexually transmitted diseases (STDs), particularly since teenagers – with raging hormones – rarely exert self-control or delay sexual relations until they are more mature and/or married.
According to the Ministry of Health's website, "the high rate of sexually active teenagers, the rising number of teens with multiple pregnancies, the lack of comprehensive, specifically targeted education coupled with limited access to contraceptive information and services, all form barriers to good reproductive health."
It goes on: "The Sexual Offences and Domestic Violence Act, 1991, implicitly sets the legally consensual age at 16 years. Therefore, all males and females, in exercise of their right of choice, and all those deemed at risk, are to have access to a full range of appropriate and affordable contraceptive methods, including information and counselling on natural family planning methods. These are offered in a safe and confidential environment by appropriately trained staff (see adolescent health clinic)."
What are the current statistics on how many teenagers have become pregnant or have contracted STDs/AIDS?
According to the Bahamas Sexual Health and Rights Association (BASHRA) — a non-governmental grouping that promotes sexual health and wellness — although teens and young adults only account for nearly a quarter of the sexually active population, they make up approximately 75 per cent of all new cases of sexually transmitted infections (STIs).
Kevon Lightbourne, executive director of BASHRA, has been reported as saying that "we have to teach our children where babies come from ... they don't come from under the cabbage patch".
"We have to teach them hard facts and we have to give them statistics about STIs and HIV. Our young people must believe that they can be HIV positive ... or get any of the myriad of STIs," Lightbourne said.
One could argue that poor sex education — which often leads to unprotected sexual activity and unwanted or unplanned pregnancies — may also be a contributing factor to the crime wave we now face, as uncivilised youngsters, with no home training and hardly any parental guidance, take to the streets and socially terrorise our communities.
In the Bahamian schools, condoms should be made available as part of a comprehensive sex education programme that seeks to decrease the probability of STDs and avert inadvertent pregnancies, while also encompassing counselling, education, contraception and abstinence-only features.
In European countries such as the Netherlands, teenagers are provided with the education and material means while being trained, since elementary school, about sexual relations in far-reaching sex education programmes. This is unheard of in the Bahamas, where sex and even safer-sex erudition remains taboo.
Dr Susan Blake, a member of the Department of Prevention and Community Health at George Washington University's School of Public Health and Health Services in Washington, DC, says that "there is a continuing need for effective HIV, STD and pregnancy prevention programmes that discourage the early onset of sexual activity and encourage protection among adolescents who are already sexually active". The Bahamas should take note!
Some time ago, the American Civil Liberties Union (ACLU) found "85 per cent of male teenagers and 76 per cent of female teenagers in the United States have had sexual intercourse by the age of 19. The percentage of sexually active students increases dramatically with each year of age — from 22 per cent for females and 27 per cent for males at age 15 to 51 per cent for females and 59 per cent for males at age 17".
Unquestionably, based upon what I've been told, the statistics are similar or perhaps even higher among Bahamian teenagers.
According to the Guttmacher Institute, a leading think tank on sexual and reproductive health issues, a complete sex education programme should engage both the school and the surrounding community, with condom availability not being the focal point of such a programme.
Recalling a campaign in a rural South Carolina community where condoms were available through the school's nurse, the institute's approach then proposes that such a programme can only become reality when teachers, community leaders and peer counsellors are trained in sexuality education; when some form of sex education is incorporated throughout a child's schooling; when the media, community groups and even churches address these issues and staunchly discourage unplanned pregnancies and, when school nurses or guidance counsellors inform students on family planning while also providing condoms.
If condoms were made available to students, schools with the highest rates of reported sexual activity and STDs in the student population, pregnancies and dropouts should firstly be targeted for strong sex education programmes. However, to take a broader approach, all high schools – inclusive of junior high schools but principally the senior schools - where students range in age from 15 to 21 and some have been actively engaging in sex long before the legitimate age of consent, should have sex education programmes where condoms are accessible. Studies in the US show that roughly half of all adolescents in grade nine to 12 have had sex, leaving no doubt that in our impressionable culture the figures may be similar or even more, especially since sex education does not take precedence.
In the US, prestigious medical associations such as the American College of Obstetricians and Gynaecologists, the American School Health Association and the National Medical Association have all endorsed making condoms available at schools as a part of comprehensive school health programmes.
Today, the Bahamas has been negatively impacted by the blight of the HIV/AIDS viruses and other STDs via unprotected sex, with a growing number of teenagers being among the infected. Even more, the country is suffering from uneducated, reckless choices of some of our countrymen/women, and the lack of sex education, which undoubtedly has led to steadily rising instances of teenage and pre-teen pregnancy.
I'm reliably informed by at least one noted physician that these days, the Princess Margaret Hospital is teeming with children having children; misguided, unwanted youngsters are terrorising our neighbourhoods; the poverty level is rising as young, minimum wage workers are hustling and "scrapping" to provide for unplanned children; there is a strain on the educational system as schools are overcrowded by some misbehaving miscreants and violent crime is surging due, in large part, to a failure to implement a comprehensive sex education programme which could curb the numbers of unwanted offspring and thereby reduce much of the societal pestilence we now face.
Nowadays, there is a sizeable percentage of grandmothers in their 30s who are raising unruly children/grandchildren who are likely to repeat this crazed, vicious cycle.
I recall the disappointment I felt some years ago when I learnt that a 15-year-old, ninth grade former student of mine – who had just completed junior high with failing grades – was with child. In recent years, I heard news reports and even saw the Lifetime movie that documented a plot by several American girls who all made an idiotic pact to become pregnant by the end of the year, recklessly desiring to be unemployed teenage mothers rather than being concerned with education, a career, marriage or a stable home.
The same can be said of some local teenagers who become pregnant because of a lack of sex education and in hopes of salvaging relationships, but instead end up becoming baby factories with two to five children before they are 25, all while receiving a court ordered $20-$50 per week child support cheque and having a stable of children who all have different surnames/fathers. This is in stark contrast to Europeans, many of whom decide to wait until their late 20s or early 30s to bear children.
Amidst reports of sex on school campuses, I've heard of several videos making the rounds on the internet of what appear to be Bahamian students being filmed by another in raunchy sex sessions or baring their naked bodies. I have also heard stories of sexually active high school students who cannot afford condoms or are too embarrassed to ask store clerks for them, consequently resorting to using unconventional contraceptives such as plastic bags or saran wrap, or as they say, going "bareback" (unprotected). School condom programmes would improve students' acquisition of condoms and lessen the discomfiture faced when requesting condoms from behind counters at pharmacies, food stores and gas stations.
In developing a comprehensive sex education programme with a condom availability aspect, schools should seek the blanket consent of parents so as to cover all health services (including condom issuance), with hopes that such an approach would prevent a school from being sued and/or the impression of an encroachment on the rights of parents/guardians while still covering all healthcare issues and thus not restricting a student's access to condoms, particularly if a parent refuses to accept the reality that their child is sexually active and wrongly fantasises that they can prevent them by forbidding their access to condoms. Parental misjudgement such as that usually leads to a child rebelling and continuing to have sex – most likely unprotected.
Secondly, students must also be counselled – in strict confidentiality – about safe sex and how to use a condom. Of course, condoms should only be available from nurses or guidance counsellors.
Today, prominent American cities such as New York, the District of Columbia, Los Angeles, San Francisco, Seattle, Baltimore, Chicago, Dallas, Houston and Philadelphia have made condoms available in all or nearly all the schools. According to the Western Journal of Medicine, "in New York City, public high schools are required to provide condoms and a health resource room to students."
Locally, the Ministry of Education and the Ministry of Health should work in tandem to develop efficient school clinics and health centres that offer students various services ranging from general treatment, health examinations and physicals, mental health evaluations, dietary guidance, substance abuse, therapy to sex education. It is preposterous for one nurse to be split between two to three schools per week and appears to be an unsafe, flippant approach to the dealing with health concerns of students/teachers.
While churchmen and even some politicians may be against making condoms available at educational institutions, by possibly asserting that the accessibility of condoms would increase sexual activity, according to a May 2003 Centre for the Advancement of Health report, it does not increase activity but instead "protects those who are already sexually active from some sexually transmitted diseases".
Jeannie Rosoff, former president of the Guttmacher Institute, rightly asserts that "certain elements like religious traditionalism militate against acceptance of condoms and other contraceptive programmes, even in communities where the problem is great." This is so true of the Bahamas.
Frankly, while sex education should be a part of a curriculum, Bahamian parents are also failing to effectively communicate with their children. With children as young as nine having sex and even bearing children, parents must stop hiding their head in the sand like ostriches and, while teaching morals and values, inform their children about their expectations and openly discuss sex and birth control with them. At a young age, a child should be made cognisant of molestation and when someone touches them inappropriately.
In heightening students' awareness of STDs/sex/ contraception, the Guttmacher Institute notes that in addition to a comprehensive sex education programme both the schools and the community at large must employ "abstinence groups, peer education programmes, special assemblies, media and theatrical productions, health information tables, rap sessions, health fairs, posters, contests" and first-hand accounts by teenage parents, doctors, people living with HIV/AIDS, field trips to the All Saints (AIDS) Camp and/or a hospital ward and even by creating projects and emulating the NAMES project quilt, as is done in the US.
With the increasing incidences of STDs/AIDS cases, the Ministry of Health should set about providing condoms to be placed in restrooms – free of charge – at service stations, restaurants, bars, clubs and during major events, all in an effort to cultivate a culture of healthy living and safe sex. A school condom availability programme would lessen sexual risk-taking, encourage students to live healthy lifestyles and serve as an inexpensive means for students to access condoms.
Besides, a box of condoms is cheaper than a pack of pampers and, based on the Clinton Foundation's reports, HIV/AIDs/STI medication.
• Comment and responses to ajbahama@hotmail.com.