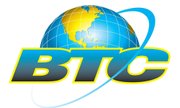 By SANCHESKA BROWN
Tribune Staff Reporter
sbrown@tribunemedia.net
BAHAMAS Telecommunications Company employees have until 5pm Monday to decide whether they will accept voluntary separation packages before executives begin "letting people go," according to Bahamas Communications and Public Officers Union Secretary General Dino Rolle.
Mr Rolle told The Tribune that the voluntary separation packages (VSEPs) were offered to more than 700 employees, including executives and middle management.
He said while the union is not satisfied with the amount of money being offered to employees, it is up to each individual to decide what they will do.
"We have been in negotiations with the management and we were hoping that they would offer more because those packages are outdated, but they did not budge," Mr Rolle said.
"So persons have until the close of the business day on Monday to decide whether they will stay or move on. Each package is different and each person was called to Human Resources to get their letters and apply to be separated. We are not satisfied with what is being offered. The cost of living went up, not to mention VAT but management said it is voluntary so they are not changing their minds and increasing it."
Mr Rolle said despite several meetings, management still has not told the union how many employees they plan to cut.
"We still do not know anything definitive. We are still hearing between 150 to 200 people, but we will not know for sure until probably Tuesday. I suspect that if their numbers aren't met, they will come back to the union and (say) what the next step is because redundancy is a part of our agreement."
Last month, it was announced that BTC has plans to cut between 150 to 250 jobs in preparation for competition in the mobile phone sector.
As a result, the union filed an application for a strike vote with the Ministry of Labour. The application was submitted two days before BTC workers in New Providence and Grand Bahama staged reported sick outs to protest the expected lay offs.
BCPOU President Bernard Evans, in an earlier interview, told The Tribune the impending staff cuts were "shocking" and "insulting." He said BTC employees were "distraught" over the rushed, "sneaky" way the company was handling the move.
However, BTC CEO Leon Williams has defended the move and said that the impending cuts were strictly business.
"This is not about emotions or about politics," Mr Williams said. "This is simply business. No bank, (or) Atlantis, (or) Baha Mar, is going to run it any differently. So let's not get emotive, emotional about this. This is a business that we've got to run. And if we fold up, the Bahamian people lose 51 cents out of every dollar BTC makes.
"So when I hear people talk about the union I just want to put it into perspective. If this (were) your business what would you do? You would seek as much as possible to save as many jobs as possible, but you cannot save them all. It's business. It's not how I feel or how you feel."