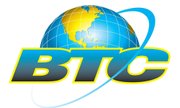 By NICO SCAVELLA
Tribune Staff Reporter
nscavella@tribunemedia.net
YESTERDAY marked the deadline for Bahamas Telecommunications Company employees to accept voluntary separation packages, however officials from the Bahamas Communications and Public Officers Union did not expect many workers to accept the offers.
BCPOU officials said they would have a clearer picture of how many workers accepted the packages today, however due to the current job market the union did not think many employees would have jumped at the chance to take the VSEPs.
BTC has just over 700 employees. The union believes the company wants to let go between 150 to 250 workers.
BCPOU Secretary General Dino Rolle said that to date BTC executives still have not told the union how many employees they plan to cut.
"There's no indication as to what number of persons may have an interest in the VSEP," he said yesterday. "If management is pleased with the number of persons who apply I suppose it's a dead issue. In the event that they fall short, then they have some other options available to them."
In an earlier interview with The Tribune, Mr Rolle said he expected BTC to come back to the table with the union if only a small number of workers accept the packages and move toward redundancies.
Last month, it was announced that BTC has plans to cut hundreds of jobs in preparation for competition in the mobile phone sector.
As a result, the union filed an application for a strike vote with the Ministry of Labour. The application was submitted two days before BTC workers in New Providence and Grand Bahama staged reported sick outs to protest the expected lay offs.
BCPOU President Bernard Evans, in an earlier interview, told The Tribune the impending staff cuts were "shocking" and "insulting." He said BTC employees were "distraught" over the rushed, "sneaky" way the company was handling the move.
However, BTC CEO Leon Williams has defended the move and said that the impending cuts were strictly business.
"This is not about emotions or about politics," Mr Williams said previously. "This is simply business. No bank, (or) Atlantis, (or) Baha Mar, is going to run it any differently. So let's not get emotive, emotional about this. This is a business that we've got to run. And if we fold up, the Bahamian people lose 51 cents out of every dollar BTC makes.
"So when I hear people talk about the union I just want to put it into perspective. If this (were) your business what would you do? You would seek as much as possible to save as many jobs as possible, but you cannot save them all. It's business. It's not how I feel or how you feel."