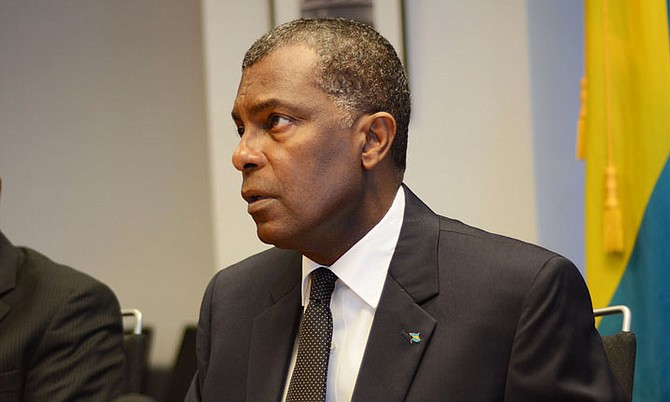 By RICARDO WELLS
Tribune Staff Reporter
rwells@tribunemedia.net
IMMIGRATION Minister Fred Mitchell yesterday confirmed that international customs and immigration officials have already started to phase out the use of traditional passports ahead of the November 2015 electronic passport deadline.
As of November 30, all Bahamians are expected to have an E-passport and traditional passports will no longer be accepted.
According to Mr Mitchell the November date has been public knowledge for the past two years.
The Fox Hill representative indicated that the Passport Office is "as ready as it can be" to deal with the expected influx of new applications.
"We do expect a large amount of applications to be filed but not due to the November deadline.
"Most people have already made an effort to get the new passport, so we are truly preparing for the regular summer crowd and a small group that waited for the last-minute to get the new passport."
An electronic passport is the same as a traditional passport, with the only addition being the integration of a small biometric identifier chip into the back cover of the passport.
The chip will store the same information visually displayed on the data page of the passport, a unique chip identification number and a digital signature to protect the stored data from alteration.
The Bahamas introduced the electronic passport to conform to the standards and regulations of the International Civil Aviation Organisation (ICAO) and to cut the incidences of fraud.
The Tribune has received some reports that persons attempting to travel with traditional passports have been told the document is no longer valid and instructed to apply for the new electronic version of the document.
Responding to those claims, Mr Mitchell said that he has also heard similar reports.
He added that persons without the necessary documents should make an effort to obtain the new version of the passport.
"Again this has been public knowledge for quite some time and as the date approaches persons not in line with the mandate should take the necessary steps to get on board."