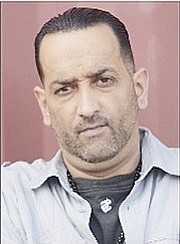 Five of my favourite George Best quotes
"He cannot kick with his left foot, he cannot head a ball, he cannot tackle and he doesn't score many goals. Apart from that he's all right." - on David Beckham
"I used to go missing a lot ... Miss Canada, Miss United Kingdom, Miss World."
"I once said Gazza's IQ was less than his shirt number and he asked me: 'What's an IQ?'" - on Paul Gascoigne, another wayward footballing talent
"In 1969 I gave up women and alcohol - it was the worst 20 minutes of my life."
"They'll forget all the rubbish when I've gone and they'll remember the football. If only one person thinks I'm the best player in the world, that's good enough for me."
By Inigo 'Naughty' Zenicazelaya
ON THIS St Patrick's Day, I feel it would only be fitting for this week's column to be dedicated to possibly the "best" Irish athlete ever ... George Best.
Born in Belfast, Northern Ireland, in 1946, George Best was a young prodigy. At 15, he was scouted, recruited and ultimately signed to first division Manchester United after football scout Bob Bishop famously sent a telegram to the manager, Matt Busby, that read "I think I've found you a genius".
That was the beginning of the storied career of the 'greatest player to ever pull on the green shirt of Northern Ireland'.
After a highly successful whirlwind campaign in 1968, leading Manchester United to the European Cup, George Best was named European footballer of the year and Footballer of the Year by the British football writers.

Best's rare skillset on the football pitch was a major part of his success and appeal to the fans. He was spectacularly brave on the pitch, showing off his talent, balance and two-footed ability with the fearlessness that was either a bi-product of his tough east Belfast childhood or perhaps just the natural defence a player of his calibre develops knowing many an opponent was actively seeking to literally break his legs.
Off the pitch he was illustrious as well. His fast-paced lifestyle and antics only cemented his "legend" status. Best loved the party scene of the psychedelic 70's and, of course, all the cocktails and libations, cars and women that came along with it. He was a superstar, the blueprint for future 'David Beckhams', the kind of celebrity whose ability to bend balls meant everyday rules were also flexible.
Moving on from Manchester United in 1974 Best took his show on the road all over the globe. He had stints with some good teams and - alas - some not so good ones as well. Best was one of the first European stars to appear in the North American Soccer League (NASL) playing for the Ft Lauderdale Strikers and later for the Major Indoor Soccer League (MISL) where he proved to be a fan favourite.
Don't let George's travels confuse you; he was not a barnstormer crossing the globe like a circus act. No, George was the real deal.

He was accomplished as a soccer player on the international leve,l garnering 37 caps for Northern Ireland while scoring nine goals for his country between 1964 and 1977. Sadly, despite his efforts, the Irish team never made a European Championship or World Cup finals. It's obvious they needed another ten 'George Bests' on the squad.

Scoring 179 career goals in 470 matches over an 11-year period brought notoriety and attention, but never as much as his decision to walk away from the game in his prime, at the still relatively young age of 27, despite leading his club in goalscoring for the fifth straight year.

The legendary Brazilian Pele, still considered by many to this day as the greatest soccer player ever, was quoted as naming George Best as the greatest soccer player in the world.

On hearing this public admiration, Best's response was: "Pele said he thought I was the greatest ever player. I have always thought I was the best ever player - that's the way you have to look at it. I have never looked at another player and felt inferior."

And ever a showman (with a splendid sense of humour), Best is also quoted as saying "if I'd been born ugly, you'd never have heard of Pele."
In a subsequent interview, on hearing that little gem, Pele smiled and spoke more of George, adding that he was "an unbelievable player. To me he never looked like a European. He was a Latin player - a Brazilian player. But he never went to a World Cup and that's all people remember".
George Best's life got no extra time from the Head Referee upstairs. In 2005, at 59, the man who had catapulted to international fame and was nicknamed 'El Beatle' was gone, succumbing to complications of a liver transplant due to his alcoholism, which was one match he didn't win.

George Best's is definitely a bitter sweet legacy filled with goals, champagne (lots of it), models (he married not one but two), an IFFHS World Player of the Century nomination and an induction to the English Football Hall of Fame in 2002.

After his death, on his birthday in 2006, the Belfast City Airport was renamed the George Best Belfast City Airport.
So this St Patrick's Day we salute and toast a man who was a man's man and athlete's athlete. Yes, off the field he battled the demons of substance abuse which added to his troubles and his reputation as a bad husband and a reportedly poor father as well. Yet when it was about football, he was a man who lived up to his name "Best" in all his undertakings, whether on the pitch or in the pub.

Cheers to a trailblazer and one of the greatest of all time. Undoubtedly, he is the "Best" Ireland has ever put out. I'll drink to that. Enjoy your St Patrick's Day responsibly, I need you around to read next week's column.

• Naughty presents 'Mischief and Mayhem in da AM' on KISS FM 96.1 from 6am to 10am, Monday to Friday.