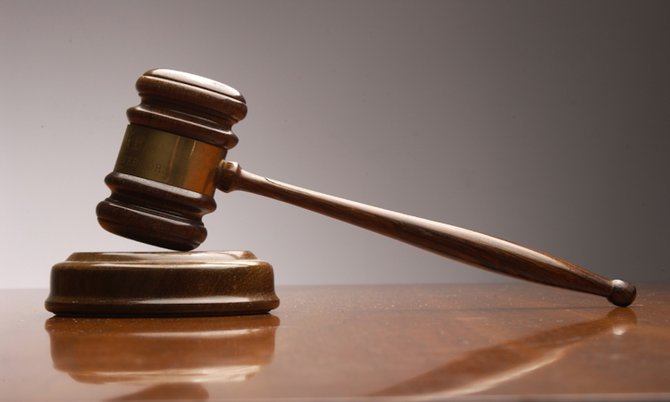 By LAMECH JOHNSON
Tribune Staff Reporter
ljohnson@tribunemedia.net
THE bail hearing of a man accused of playing a role in the robbery of Deputy Prime Minister Philip Davis has been delayed by a week.
Tyrone Knowles appeared before Justice Vera Watkins yesterday when submissions were expected to be made on the question of bail before Knowles' trial for the December 9, 2013, raid at Mr Davis' home.
Mr Davis was acting prime minister at the time.
When Justice Watkins asked the 25-year-old to make his submissions, Knowles said that his lawyer was not present.
"You have a lawyer? There's no lawyer on record for you," the judge said, looking at the documents before her.
"That's what I'm confused about. I put in an application from prison and my people pay him to be here, but he isn't," Knowles answered.
The judge asked him if he was prepared to proceed with the matter on his own or needed an adjournment to resolve the issue of representation.
"If I go ahead with it could I do another application after this one with my lawyer?" Knowles asked.
The judge said the court's decision on bail would be final unless it was contested to the Court of Appeal.
"I'd rather wait for my lawyer to be here," the accused then said.
The hearing has been adjourned to March 24.
Knowles, 21-year-old Marc McCartney and 27-year-old Jeffrey King are scheduled to stand trial on August 15, 2016, in connection with the matter.
They are accused of robbing Mr Davis of jewellery worth $93,000, a jewellery box worth $200, Baraka gold jewellery worth $700, an opal top wallet worth $450, a Royal Bank credit card and a driver's licence worth $15.
The three are further accused of robbing Mr Davis' wife, Ann Marie Davis, of $2,953, and Wilberforce Seymour of $10.
In a separate proceeding, 20-year-old Troy Carey was denied bail before trial for a carjacking.
Carey has denied a charge each of armed robbery and receiving, alleged to have been committed on February 6, 2014. The victim in this case is Winston Davis.
Carey is accused of robbing Mr Davis of his 2000 white Nissan Sunny, a Nokia cellphone and his passport while armed with a .40 Kel-Tec submachine gun.
He is further accused of receiving the car between February 6 and 11.