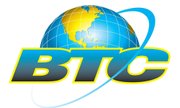 By NICO SCAVELLA
Tribune Staff Reporter
nscavella@tribunemedia.net
THE Bahamas Telecommunications Company is now in the process of deciding which employees are best suited to receive voluntary separation packages, according to officials from the Bahamas Communications and Public Officers Union.
BCPOU Secretary General Dino Rolle yesterday said the union was still not in a position to confirm just how many of its members have applied for the voluntary separation packages (VSEPs), but said BTC's management is now focusing on filtering through the applications, with a definite figure on the number of applicants to be released afterwards.
Monday marked the deadline for employees to submit their applications for the VSEPs. BCPOU President Bernard Evans said his members waited to the last minutes to decide whether they would submit their applications for the VSEPs. He also said that if any of his members applied for the packages, it was done out fear and uncertainty.
Numerous attempts by The Tribune to reach Mr Evans for comment yesterday were unsuccessful up to press time, however.
When contacted yesterday, Mr Rolle told The Tribune: "I know this morning we were supposed to be in that contract negotiation that relates to the industrial agreement but that has been called off for today and Thursday so that management can focus on the applications that came in. As of now we have no indication of how many persons applied and whether or not they meet their numbers.
"Persons are only applying for the separation package, and it doesn't necessarily mean that everybody who applies, the company would be in a position to release them. So those are the dynamics that management is considering right now."
Last month, it was announced that BTC has plans to cut hundreds of jobs in preparation for competition in the mobile phone sector.
BTC has just over 700 employees. The union believes the company wants to let go between 150 to 250 workers.
Mr Evans, in an earlier interview, told The Tribune the impending staff cuts were "shocking" and "insulting." He said BTC employees were "distraught" over the rushed, "sneaky" way the company was handling the move.
However, BTC CEO Leon Williams has defended the move and said that the impending cuts were strictly business.