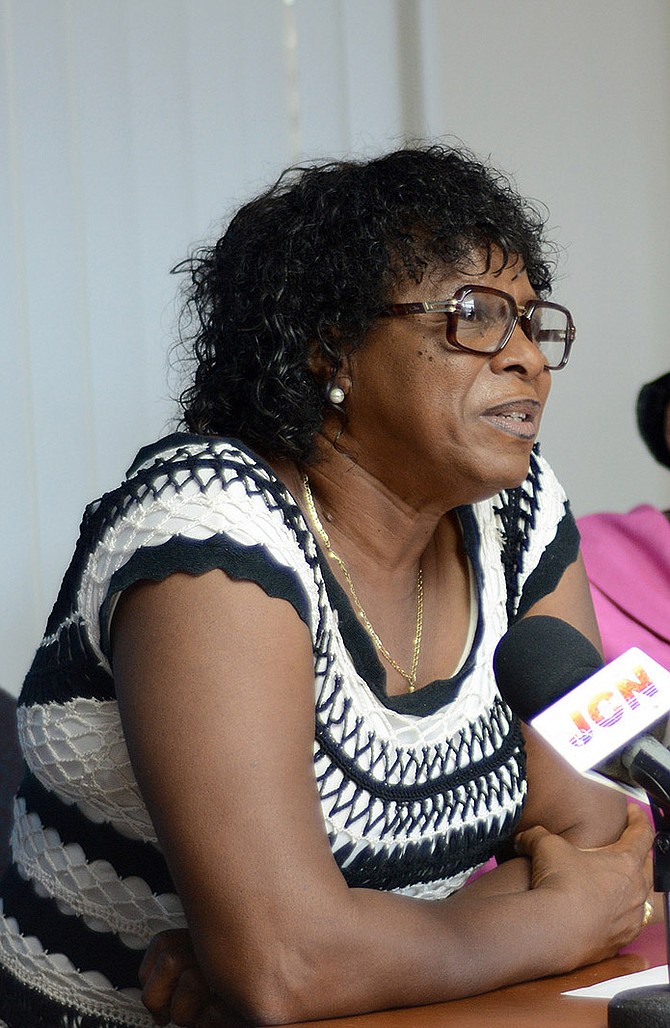 CYNTHIA "Mother" Pratt, the co-chair of Urban Renewal, is recovering at home this week after being rushed to hospital suffering from internal bleeding.
Mother Pratt was taken to Doctors Hospital on Friday afternoon after attending the funeral of Dorothy Davis, the mother of Deputy Prime Minister Philip Davis. She had complained of feeling tired, unwell and dizzy during the service at the Zion Baptist Church, Shirley and East Streets.
Yesterday, Mother Pratt, the first woman deputy prime minister and an ordained minister, told The Tribune she left hospital on Tuesday after four days and that she was immensely grateful to the Bahamian public for donating blood in her cause.
"I'm recovering," she said. "I want to thank the Bahamian public - their response has been tremendous. They called out for blood for me and it was just so touching to see that they were waiting in lines. Police force officers, defence force officers, sporting people, church people, members of the public ... I didn't realise how the people felt."
Mother Pratt, 69, said she had a lack of feeling in her legs as she got to the church. "I could hardly walk. That's not me because I'm always so full of energy. I told the Minister of Education at the funeral that I wasn't feeling right and he brought me out. And the AG (Attorney General) too; she took me in her car to the hospital.
"They found that my hemoglobin level had dropped from 12 to seven, which showed I had internal bleeding. They admitted me and performed a colonoscopy, which showed I had a small ulcer. I lost five pints of blood. They gave me four back and had to call out for more. I'm feeling a little stronger now and I have to go back to Doctors Hospital for more tests."
Mother Pratt said her hemoglobin levels were back up to 9.8 "but that the doctors wanted it higher".
While she is recuperating Mother Pratt said she would not be performing her public duties. "I'm no good to people if I'm not at my best," she said.