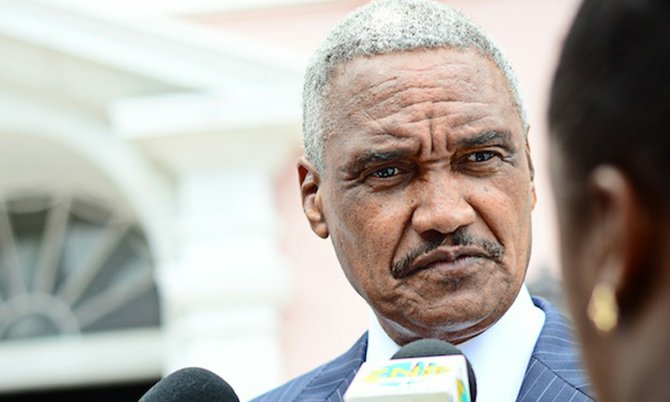 By SANCHESKA BROWN
Tribune Staff Reporter
sbrown@tribunemedia.net
RESIDENTS across New Providence suffered through disruptions in power supply Thursday as the Bahamas Electricity Corporation continued load shedding.
BEC's Executive Chairman Leslie Miller said he hoped the situation would be fixed Friday, but suggested that people could expect further power cuts until BEC is able to rectify serious problems at both of its New Providence power plants.
Mr Miller said he hoped all of BEC's engines would be up and running Friday. However, he said, once the engines are back on line, there is no guarantee they won't fail again because they are old and unreliable.
This is the second time this week BEC has had power generation problems. Two engines at Clifton Pier and two at Blue Hills failed Wednesday morning, forcing BEC to load shed for the majority of the day.
Mr Miller said BEC is 40 megawatts of power short and so every time an engine fails there is no "extra" to make up for the loss, causing the frequent power outages. However, he said BEC has rush ordered rental generators that will arrive in the capital just before peak season.
"We are still load shedding because all of the engines are not back up, but we should be fine for this evening, if something else does not happen," Mr Miller said.
"The generators should be here in the time frame needed for us to be okay. I called the company and spoke with the president myself and he said he would ensure we get the generators here a lot sooner than normally promised. So the first week in May we will be getting all instead of just one. Until then, we just have to go day-by-day and hope nothing goes wrong. Hopefully by the end of the week, the load shedding will stop and we can go back to normal."
Last week, Mr Miller said BEC recently completed negotiations with Aggreko – the world's largest temporary power generation company – for the rental of equipment that would provide an additional 40 megawatts of power, which he said would be in place by the first week in May.
The move, which he called a "short-term fix," would cost the corporation about $8m for a rental period of six to eight months. However, he said, the corporation might seek to extend the rental period.
On March 13, there was an island-wide blackout in New Providence and subsequent load shedding over the following weekend after a "fire in the trenches" at the Blue Hills Power Station caused a meltdown.