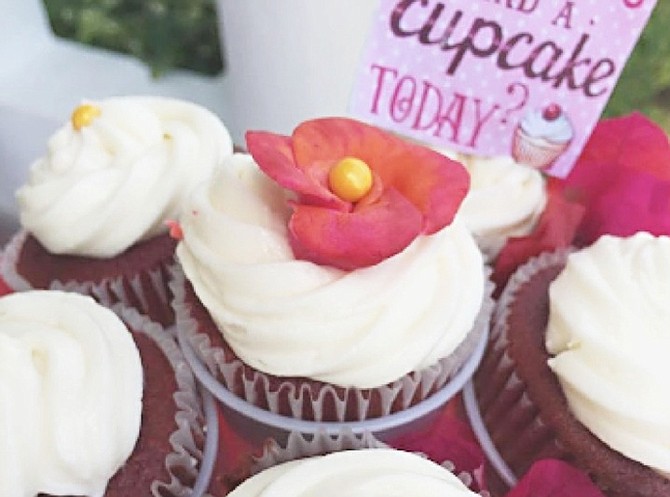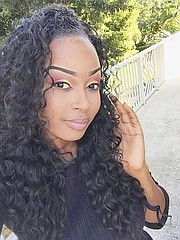 By ALESHA CADET
Tribune Features Reporter
acadet@tribunemedia.net
SHE is only 19 years old, but already Brinique Gibson is the proud owner of her own makeup company, and most recently, a successful cupcake bakery.
The Bahamian entrepreneur is giving all sweet lovers a new way to celebrate special occasions with her unique cupcake bouquet arrangements. It was just last February when Brinique took a Valentine's Day treat idea to the next level and decided to give it the name Cupclicious.
Cupclicious is the name of Brinique's bakery, which is now one of the best known delivery service bakeries in Nassau, boasting more than 1,000 followers on the company's social media page.
Brinique says she enjoys interacting with people and all things art related; and creativity plays as a major inspirational factor when it comes to Cupclicious. In addition to being a baker, she is also a makeup artist, operating under her "Smile and Makeup" company.
"I started the makeup company in 2013, also doing face painting. Both companies are closely related as they involve colours and me using my hands to achieve a creative goal," she told Tribune Woman.
"The biggest thing I had to overcome with my journey so far was thinking that I was too young to start. I would tell people to never be too afraid because you never know how far just one idea can go."
She recalls always picking flowers when she was a child because she admired their beauty. After realising she also had a love for baking, Brinique decided to tie in the beauty of a flower with her designs.
Cupclicious products and services include cupcake bouquets, cupcake cakes, birthday and special event cakes. The sweet treats are offered in the flavours red velvet, chocolate, vanilla, almond, carrot cake and more.
Examples of customer feedback on the company's Facebook page range from comments like "This was awesome. The person it was for loved it. Thanks so much and I will be using your services again" to "The cupcakes we're awesome. Best I've had so far and she is super nice."
Brinique said it is a nostalgic feeling that ideas comes to her, designing her cupcakes in this way and just making them pretty.
"I see this company going very far and I do intend to take it global as far as shipping products and intentional marketing go. I do have a lot of Out Island clients that place orders with me as well," she said.
Brinique said customers are really surprised and astonished when they see that her cupcakes are formed into bouquets. Brinique's favourite experience is delivering the orders to people that receive them as surprise gifts. Their "wow" reactions make her feel extremely happy, she said. She said it is such a great feeling to know that Bahamians really enjoy her products.
"I do enjoy baking, but I think the reaction I get knowing that I am bringing something different and pleasing to my clients is what matters most when it comes to Cupclicious," Brinique said. "It's a long process that goes into making just one single bouquet, but I think it is worth it. I bake the products and I have to find the right colour scheme. I ice the cupcakes into flowers and for the bouquet I decorate the base then place the cupcakes on it. I use flowers and other creative paper to bring more vibrancy to make it more realistic looking. All of my bouquets that are flowers are mainly bougainvillea and hibiscus."
For the remainder of the year, Brinique wants to focus on a market she believes is not really being targeted and on unique designs for her cupcakes.
"I had a few persons that inquired about me partnering with them for various causes, and that is something I am looking forward to," she said.