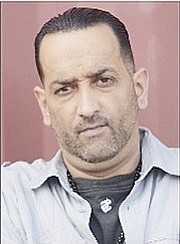 By Inigo 'Naughty' Zenicazelaya
THIS week's column is dedicated to 13 tough-as-nails baseball players in the coach pitch division of JBLN (the Junior Baseball League of Nassau) - the Bahamas Wi Max Cubs. The 0-9 Cubs ... pardon me, now the 1-9 Cubs!
No, they are not contending for a championship, not even the playoffs. But they are still winners.
Yes, losing four games by one run can either cause a team to give up on a season out of frustration or it can build character. Usually the latter is what you prefer, and I think it's the case with the Cubs in this instance.
As as an assistant coach I have been on this season's rollercoaster ride with the Cubs, the ups and downs of those one run losses, grasping defeat out of the jaws of victory. The good old fashioned butt kickings (thanks Angels, Marlins and Mets, it made us better) and, of course, the thrill of victory even if only once!
In all of this I have seen tremendous improvement from our first-year coach pitch players, who just moved up from tee ball, and great leadership and teaching from the holdovers from last season's squad, who are now the seasoned second-year veterans of the coach pitch battles.
Watching our catcher morph into a mini "Jorge Posada" behind the plate, while his bat is finally coming alive, making him a tough out at the plate, only makes me smile. (Nothing to do with the fact that he's my son.)
When I look at second base I see another "Ryne Sandberg" in the future; good glove, good bat. Now we just need him to grow about three inches and we got a stud on our hands.
The outfield has gone from being the "Apple Dumpling Gang" to a solid dependable unit, making catches on fly balls that used to hit them in the head, throwing properly to the cut off man, keeping opposing base runners in check. All while having fun, which in the end, is what it's really all about.
As far as the "veterans" on the team, they too must be commended. Our pitcher and first baseman have led by example, making plays and hitting the ball despite the score.
The "mercurial" shortstop of ours has gone from trying to make every play to making the ones he's supposed to and now trusts his team mates to make the ones he can't. Also his encouragement of the younger players had become infectious through out the dugout.
So, yes, there will be no playoffs for the Cubs and no championship. However God spare life, I'm sure in the future, probably by the next JBLN season, I will be penning a column about these same Cubs looking to avoid their first loss.
Yes they are going to be that good! Watch out Angels, Marlins, Mets and Padres!
A tip of the cap must also be made to the coaches, Head Coach Mark and assistants Coach Luther, Coach Fox, Coach Gerard and the parents who are very supportive and fostered a tight knit group.
So I can truly say in this instance that famous "Rosie Perez" quote from the movie "White Men Can't Jump" is most fitting in this case ... "Sometimes when you win, you really lose. And sometimes when you lose you really win."
Salute to the Cubs! Coach Naughty is proud of you. I wanted you all to know that before my excursion.
I'm off on a fishing trip. I've received info that a seven-year-old nephew of Orlando "El Duque" Hernandez (Cuban baseball legend and multiple World Series winner with the Yankees) is adrift in the Gulf. So they tell me, this kid can switch hit, play infield and outfield. Has a cannon for an arm, and runs the bases like a cheetah.
I think he'd look great in a Cubs uniform, once we getting him out of the fishing nets. It helps when your left fielder's dad owns several industrial fishing vessels. Nowhere in the JBLN rule book does its say you can't pluck them - sorry, excuse me - "recruit them out of the waters" I'm just saying.
On another note the Final Four is set and our very own Lourawls "Tum Tum" Nairn is there so get to a TV this weekend and root him on!
An interesting fact also, three of this year's Final Four teams were in this season's Battle 4 Atlantis, so kudos to the Paradise Island resort for doing an unbelievably great job again and making Battle 4 Atlantis the premier preseason college basketball tournament in all the NCAA.
Until next week, keep swinging a big stick and may all your balls be fair.
• Naughty presents 'Mischief and Mayhem in da AM' on KISS FM 96.1 from 6am to 10am, Monday to Friday.