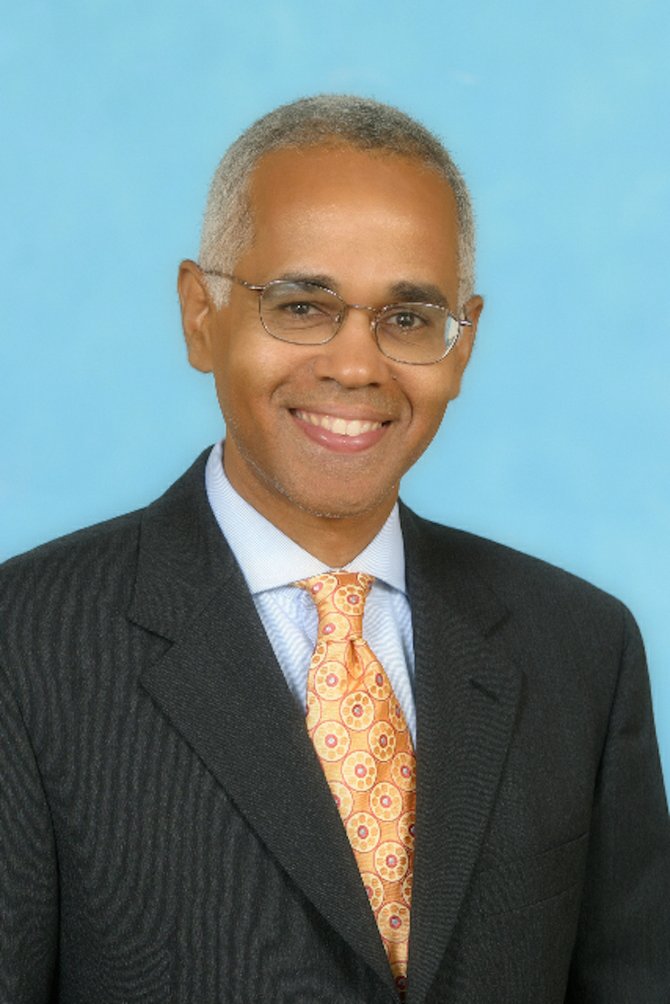 A leading businessman says the Bahamian economy is stuck "in a funk" as Value-Added Tax's (VAT) full impact starts to bite, with sales in two of his key product categories down 12-14 per cent.
Dionisio D'Aguilar, Superwash's president, told Tribune Business that the Bahamas desperately needed to change its attitude towards "rebooting the economy" and making it easier to conduct business.
And he accused the Government of being "so obsessed" with its fiscal woes and social initiatives, such as National Health Insurance (NHI), that it was failing to inspire confidence and job-creating investment in the private sector.
"It seems like the economy of the Bahamas is in a funk, remains in a funk, and a lot of business people in the country don't see us coming out of this funk," Mr D'Aguilar told Tribune Business.
"I think the full effects of VAT are beginning to take hold, and people are seeing sales trend down in certain areas of their business. It's not a good feeling.
"There's a lot of things closing and shutting down. You hear a lot of talk about closing and shutting down. You've got talk about dialling back."
The Bahamas is now in its fifth month post-VAT implementation, and its effects on consumer demand and spending are starting to come through. Several companies have suggested privately to this newspaper that the consumer adjustment may take 12 months, rather than the six previously expected.
Mr D'Aguilar, meanwhile, said the Government was neglecting to foster an environment that facilitated private sector growth and job creation in the domestic economy.
While foreign direct investment (FDI) "puts juice in the economy", he argued that it was Bahamian-owned businesses who created the bulk of local jobs.
"I think the Government is so obsessed with balancing their books and embarking on their projects that they fail to realise they're doing a bad job of creating some confidence in the economy for people to invest," the former Bahamas Chamber of Commerce president told Tribune Business.
"I think the Government has run out of ideas on how to deal with this, and they're not prepared to make the hard decisions to change the dynamic.
"What happens is taking too long, and the Bahamian economy continues to stall and stumble along. The politicians are in this bubble where they think things are going well, but on the ground the story is not a good one."
Pointing to VAT's impact on his own business, Mr D'Aguilar said only washer and dryer sales of Superwash's three business lines continued to perform strongly.
"The other two areas, pressing and sales of detergent, they've been hit quite hard with double digit decreases," he revealed.
"Comparing January to January, February to February, March to March, April to April, a lot of locations' detergent sales are down 12-14 per cent as people become more cost conscious and look for deals."
Mr D'Aguilar added: "Before [VAT] it was not an issue, as they'd come in and buy detergent, plus washer and dryer use. Now, they're more price sensitive and are looking for value, rather than coming to the laundromat and buying detergent."
The 7.5 per cent VAT levy's impact on consumers was among the private sector's greatest concerns, given the 'knock on' effect it would have for revenues and profits.
Mr D'Aguilar told Tribune Business that if the Government's initial projections and revenue take held true, then VAT would "suck $360 million out of the economy".
That represents a wealth transfer from Bahamian consumers/households and the private sector to the Government, and the Superwash chief added: "If they're sensible, they're using that money to reduce the deficit.
"But it's not a good dynamic right now. The Government has got itself in a complete muddle. People don't have confidence that the Government is running the country well.
"I don't think they make decisions with the idea of what's the most important thing to our economy, businesses and how we get business people to grow and create jobs," he added.
"They're so focused on launching these social programmes, but they've got to put their house in order before they offer these benefits. They want to build BAMSI, start talking about NHI.
"We don't have power. How can you run the country without power if the power is off three hours a day, two, three, four days a week?"
Mr D'Aguilar told Tribune Business that breaching the International Monetary Fund's (IMF) so-called 'danger threshold' with a debt-to-GDP ratio of 73.4 per cent was merely another symptom of the Bahamas' economic stagnation.
"The debt-to-GDP ratio is a manifestation of the fact the economy is not getting any better," he said. "Hopefully, with the VAT monies they take in, that comes down......"
Mr D'Aguilar added, though, that the Government's seeming reluctance to commit to a Fiscal Responsibilities Act and other reforms "shows it's not serious" when it comes to greater transparency and accountability in managing the public finances.
Expressing fears that the Government would merely use its VAT revenue stream to increase spending, he warned: "You're creating some headroom only to run it [deficit and debt-to-GDP] right back up again with this VAT money you're taking in."
Candidly admitting he did not have all the solutions to the Bahamas' problems, Mr D'Aguilar still argued that this nation continued to take the same measures to issues such as crime and education, yet expected different results.
"We need a change in the mindset of people in this country," he told Tribune Business. "How do we reboot our economy? What is it that we have to do to make our local businesses more successful and improve their ability to succeed?
"They're the ones that really create the jobs. While FDI is good to put the juice in the economy, at the end of the day it really has to trickle down to your people.
"We've basically got to stop doing business the way we've always done it," Mr D'Aguilar continued. "Our economy has not fundamentally changed that much, and we have got to be innovative and insightful in how we manage it.
"Take energy. We've been talking about different ways to generate energy, and reduce energy costs, but the politicians are thinking about NHI and costing us more money rather than reducing costs.
"It does seem like nothing is changing and nothing is improving. It's showing in the way we're running this country. The model we're using is tired and old, and not working any more."