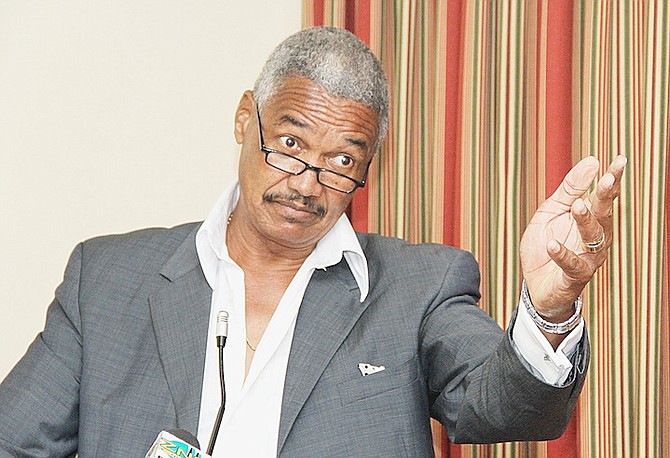 By SANCHESKA BROWN
Tribune Staff Reporter
sbrown@tribunemedia.net
AFTER he recently told reporters he will likely not have his job for much longer, Bahamas Electricity Corporation Executive Chairman Leslie Miller yesterday said he understands a new board of directors will be in place in "about two weeks".
Mr Miller told The Tribune that while no one has said anything to him about being replaced, he has been reliably informed that the transition board is already being formed and will be in place before the end of the month.
Last week, the government announced it had selected American company PowerSecure International as the new management company for BEC, giving it a five-year contract to oversee generation and transmission/distribution.
According to an internal memo from BEC General Manager Kevin Basden, obtained by The Tribune, a new board of directors will be selected to "assist in negotiating with PowerSecure to bring to fruition a management contract in the best interest of all parties."
The memo, which was distributed to BEC management on May 1, said "in the meantime, BEC will continue to function under its existing executive management team."
Mr Miller said he never received the memo, but was told by Mr Basden that the transition board would not be in place for another two months but now he said, "two months has turned into weeks."
"I understand it will be very soon. I don't mind if you are going to get rid of me," Mr Miller said. "But you can't have me just sitting around waiting. Let me know if that's what you (are) going to do.
"I don't know who is going to be on this new board, but I know it isn't me. For it to be a good, energetic board, they would need a mix of our people and PowerSecure's people. I just want them to say something, let me know what you going to do, so I could do what I have to do. I know this (appointment) wasn't forever, so I am not upset. I just want what is in the best interest of the people."
In an earlier interview, Mr Miller said if he were removed as executive chairman of BEC, he would be disappointed about not being able to help poor people who often call him for help.
During his tenure as chairman, Mr Miller has been involved in a series of controversial incidents, including public spats with BEC's union leaders, and the revelation that he and his family-owned business owed BEC more than $100,000.
Union leaders have repeatedly called for him to be fired.