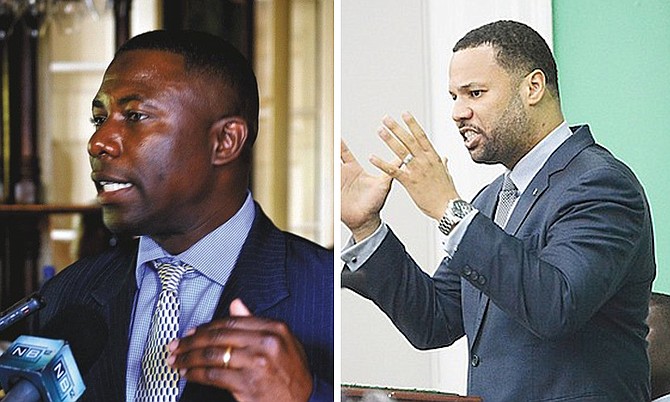 BAMBOO Town MP Renward Wells and Fort Charlotte MP Dr Andre Rollins both revealed in the House of Assembly on Wednesday that they have crossed the floor and joined the Free National Movement (FNM).
In announcing that he had quit the governing Progressive Liberal Party to join the Official Opposition, Mr Wells said: "I choose to formally disassociate myself from the PLP . . .I am joining forces with the members of the Free National Movement and request to be reseated in this honorable House."
Dr Rollins quit the PLP in June, after government members made several attempts to block him from contributing to the budget debate in the House of Assembly.
On Wednesday, the Ft Charlotte MP lamented the fact that the party which had helped him get elected to the House of Assembly made "hollow" promises of change to the electorate.
After making their respective speeches in Parliament, both men relocated from the PLP's backbench in the House of Assembly to sit with the FNM MPs on the opposition's bench.
For more on this story, see Thursday's Tribune.