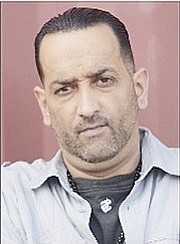 By Naughty
naughty@tribunemedia.net
THE comeback started last week. I went 9-5 bringing me to 70-49 for the year. Let's see if the upturn continues this week. Here's who I like.
Cleveland v Cincinnati
The Bengals at home versus a division rival. The Browns still have too many inconsistencies on both sides of the ball to bring down the Bengals.
Bengals move to 8-0 - attention Patriots.
Bengals 31 Browns 20

Green Bay v Carolina

Cam and the Panthers have been good to me all year, and after what I saw on Sunday night in Denver, makes me believe defensive co-ordinators league wide saw the same thing - the blueprint on how to tame Aaron Rodgers and the Packers offence.
So I can't go against Carolina this week.
The Panthers defence does a similar feat stifling the Packers offence and Cam gets enough points to move the Panthers to 8-0 at home.
Panthers 24 Packers 20
Washington v
New England
Washington on the road versus New England ... really?
Patriots move to 8-0 with a big win at home.
Patriots 38 Redskins 20
Tennessee v New
Orleans
No need to waste ink on this one. Brees, Watson, Ingraham, Cooks, Snead and Colston all go off for the Saints in this home win.
Fantasy owners are salivating over this one.
Saints 38 Tennessee 24
Miami v Buffalo
I don't know which Dolphins team will show up.
I do know which Bills team will: with Tyrod Taylor at QB it's the one that wins at home.
Bills 27 Dolphins 23

St Louis v Minnesota
This is a mirror game. Both teams are almost identical: Gurley vs 'AP', two good defences and one decent QB, the other not so much, so ... Vikings at home, Bridgewater over Foles.
Vikings 24 Minnesota 20
Jacksonville v
New York Jets
The Jets rebound at home after crash landing in Oakland last week.
Jacksonville is on the rise but not this week. Head Coach Todd Bowles has the Jets ready for this one, despite Geno Smith at QB.
Jets 27 Jacksonville 17
Oakland v Pittsburgh
Upset bird flies in this one!
Oakland proves their legit against a banged-up but still tough Steelers team.
Raiders 31 Steelers 23
New York Giants v
Tampa Bay
Giants on the road in this one, Eli continues his hot streak. No shoot out like last week, but points go up in this one.
Giants 31 Bucs 20
Atlanta v San Francisco
Anybody who plays the Niners at this point of the season has got themselves a win.
Falcons 38 49ers 10
Denver v Indianapolis
Luck is hurting and so are the Colts in more ways than one.
Peyton Manning gets his revenge!
Broncos 34 Colts 24

Philadelphia v Dallas
The Cowboys winning streak starts this week, Dez Bryant shows up in a big way.
Dallas' defence shows DeMarco Murray some tough love in his Dallas return.
Cowboys 27 Eagles 26
Chicago v San Diego
San Diego wins at home in the battle of underachievers. It will be an entertaining game, however.
Chargers 31 Bears 30
• Naughty presents 'Mischief and Mayhem in da AM' from 6am to 10am, Monday to Friday and 'The Press Box' sports talk show on Sunday from 10am to 1pm, on KISS FM 96.1. Comments and questions to naughty@tribunemedia.net