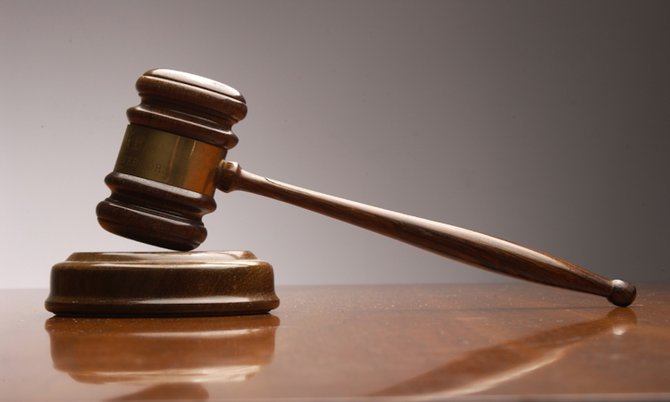 By LAMECH JOHNSON
Tribune Staff Reporter
ljohnson@tribunemedia.net
A MAN who believes he did not receive a fair trial on a murder charge was told by a Supreme Court judge on Friday that he will have to contest his conviction in the country's highest court of appeal.
Schamal Gardiner, 38, appeared before Justice Bernard Turner concerning a letter the judge received from him seeking constitutional redress for allegedly not receiving a fair trial regarding the 2007 murder of businessman Lambart Bowe in Freeport, Grand Bahama.
Gardiner's letter claimed that a juror had an exchange with the mother of his alleged co-accused as he stood trial for Bowe's fatal stabbing and that this connection resulted in the jury being prejudiced against him.
However, Justice Turner told Gardiner that he could not seek redress from the Supreme Court via a constitutional motion when he had already appealed his conviction to the Court of Appeal which had already determined his matter.
"You would have to seek leave from the Court of Appeal to appeal to the Privy Council" Justice Turner said.
Gardiner and 44-year-old Delrick Carter were charged with the murder of Bowe, which was alleged to have occurred at Lebco Tyre Shop on Forest Avenue, Freeport.
However, Gardiner alone was convicted of the murder in February 2013 and sentenced to 35 years' imprisonment while his co-accused was acquitted.
The case for the Crown was that both men attacked the deceased who,according to the pathologist, suffered from three stab wounds consistent with a sharp object to his back, which penetrated his chest and lungs.
However, while Carter elected to remain silent, Gardiner asserted that he had been in the tyre shop earlier, but he was not present when the deceased was attacked; rather he was on the outside of the tyre shop. He further testified that he and the deceased were friends and he had no reason to cause him harm.
The jury, however, returned a guilty verdict against him and he was convicted and sentenced accordingly.
Gardiner then appealed the verdict on the basis that the judge inadequately directed the jury on the law relating to joint enterprise. A further ground of appeal was that the judge did not properly investigate a complaint of communication between a juror and the mother of Gardiner's co-accused.
Neither grounds were accepted by the appellate court.
Concerning the ground of bias, appellate court judges determined that "the proper test to be applied with respect to apparent bias is whether the fair minded and informed observer, having considered all the facts would conclude there was a real possibility of bias.
"The issue of possible bias was based on the fleeting exchange between a juror and the mother of the appellant's co-accused. However, the reasonable, fair-minded and informed observer would not consider that such an exchange would give rise to bias," the court ruled.