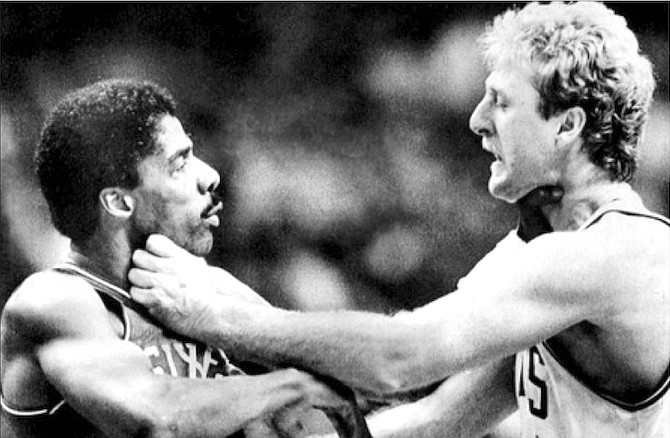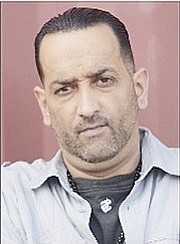 By Inigo 'Naughty' Zenicazelaya
With my Cowboys having dropped their sixth game in a row, snatching defeat from the jaws of victory again, I need to clear my head a bit.
Instead of going over all of the possible scenarios for the Cowboys to make the playoffs (and they will) or patiently going through the growing pains with my Lakers, all while dealing with the impending retirement of my favourite player in the game today, and right up there with my all time favourites 'The Black Mamba' Kobe Bryant, I decided to ease the pain a bit by taking a trip down memory lane, remembering what great moments in sports history occurred on this day.
Who knows? I might stumble across past Cowboys and Lakers glory in the process (obviously none exists in the present for me to bask in).
Hopefully I do, so I can hope for 'winning history' to repeat itself.
History
Let's go back in time and see what happened on this day in sports history.
1861 - The first documented Canadian football game took place at the University of Toronto.
1952 - Maurice "The Rocket" Richard became the NHL's leading goal scorer with his 325th career goal. He later sent the puck to Britain's Queen Elizabeth.
1953 - The US Supreme Court upheld a 1922 ruling that major league baseball did not come within the scope of federal antitrust laws.

1961 - The Professional Golfers' Association (PGA) eliminated its "Caucasians only" rule.
1965 - Willie Mays was named the National League Most Valuable Player.
1971 - The NHL announced that it had granted a franchise to Atlanta.
1972 - John Bucyk (Boston Bruins) scored his 1,000th NHL point.
1982 - Sugar Ray Leonard retired from boxing. In 1984 Leonard came out of retirement to fight one more time before becoming a boxing commentator for NBC.
1984 - Larry Bird and 'Dr J' Julius Erving got into a fight during an NBA game. They were both fined $7,500.
1991 - Roman Anderson (Houston Cougars) became the first player in NCAA history to surpass 400 points when he kicked a 32-yard field goal.
As you can see there were some memorable moments for some big names on this day.
One in particular stands out to me though, the Larry Bird-Dr J fight.
Why? Because it was the last time the Sixers were any good!
I digress. The fight was comical: one part racial, one part monologue, one part WWE and one part sitcom.
It started off with Bird and Dr J tangled up for a loose ball, which led to some pushing and shoving and a whole lot of 'trash talk' with neither combatant wanting to throw the first blow.
Rookie
Thank goodness for a young rookie from Auburn by the name of Charles Barkley, who came from behind and grabbed Bird, allowing Dr J to take full advantage of the two-on-one equation.
The 'Doctor' treated 'The Bird Man' like a punching bag, raining combinations the aforementioned Sugar Ray Leonard would be proud of.
When the smoke cleared, Bird was obviously the one on the short end of the stick.
His swollen right eye sported a black ring around it like a lunar eclipse, as smoke billowed from his ears and nose.
I must admit as a 'diehard' Laker fan I laughed for days.
Comedy
Sadly I also learnt one of the most important rules in comedy - 'laugh now, cry later' - courtesy of Mr Bird. Not only did he lead the Celtics to the Eastern Conference Championship to the chagrin of Dr J, he also won the NBA title much to the displeasure of myself, and one Earvin 'Magic' Johnson.
Until next week, if you don't know your past, you will never know your future ... and that makes for very dull sports arguments!
• Naughty presents 'Mischief and Mayhem in da AM' from 6am to 10am, Monday to Friday and 'The Press Box' sports talk show on Sunday from 10am to 1pm, on KISS FM 96.1. Comments and questions to naughty@tribunemedia.net