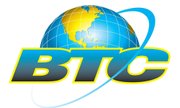 By NICO SCAVELLA
Tribune Staff Reporter
nscavella@tribunemedia.net
BTC CEO Leon Williams yesterday said that while he does not anticipate any layoffs at the company in the near to short-term, BTC and the future of its remaining employees may be "challenged" by the evolution of mobile services in the country and the emergence of a second cellular services provider.
Mr Williams said BTC is facing difficulties in trying to sustain and increase its current revenue stream against the emergence and widespread utilisation of information and communications technologies (ICTs) as well as the liberalisation of the country's mobile services sector.
This, Mr Williams said, was highlighted in the company losing $10m in revenue during the last few months due to the emergence of WhatsApp's voice calling feature, which allows users of the app to use their phone's internet connection to make free voice calls.
Coupled with an expected 30 per cent revenue loss due to the emergence of a second cellular services provider in Cable Bahamas Limited, which would amount to roughly $100m of BTC's earnings, Mr Williams said the company now needs to "rethink itself" and "work together to be innovative and creative in the new revenue streams coming."
He added that company executives are committed to retaining the services of BTC's 614 employees.
Mr Williams made his statements during a press conference at BTC headquarters on JFK Drive to announce the signing of a new industrial agreement with the Bahamas Communications and Public Officers Union (BCPOU).
Earlier this year, some 100 employees accepted voluntary separation employee packages (VSEPS) as a part of BTC's downsizing operation. At the time, Mr Williams said that the company was looking to position itself for competition prior to the liberalisation of the cellular services market.

When questioned if he anticipated any more redundancies going forward, Mr Williams said: "To date, for the life of this (industrial) contract I think we have made provisions that could be VSEP offerings. In terms of additional redundancies, I don't see it to date in terms of where we're going. But the truth of the matter is things change so quickly. As you would have heard in the press on the 19th of this month a decision will be made on the ownership of C&W whether it will be purchased by Liberty or it will not be purchased by Liberty. That's a matter way out of my control. And so we'll just see how that goes."
Mr Williams was referring to a Tribune Business report that Cable & Wireless Communications (CWC), controlling shareholder of BTC, was in talks to be taken over by John Malone's Liberty Global.
"That means a revamping in the business that BTC is in today," he continued. "Hopefully by next year we'll have a competitor in the market . . . "The rule of thumb is that you will lose 30 per cent (with a competitor); 30 per cent of BTC's revenues takes $100m off. That's the reality of what it is. BTC then has to be innovative and find out where will we get those revenues from to equate to what we lose."
Meanwhile BCPOU President Bernard Evans said while it is "unfortunate" that the industrial agreement was signed amidst a climate of "downsizing and redundancies", the union is satisfied that it helps lessen the severity of any potential future redundancies.

"So we understand revenue reduction and all that stuff, technology and the impact that it has, but at the same time you have to be fair, that whenever you need human elements to do any kind of service, it has to be fair to the contributions that they're making and the worth that they bring to a company," he added.
According to Mr Evans, should the company conduct another downsizing exercise, the new industrial agreement allows for those persons impacted to be provided with voluntary employees separation packages. Additionally, he said those affected will have a right of first refusal, thus allowing those persons to form a company and continue to do business with BTC after their departure.