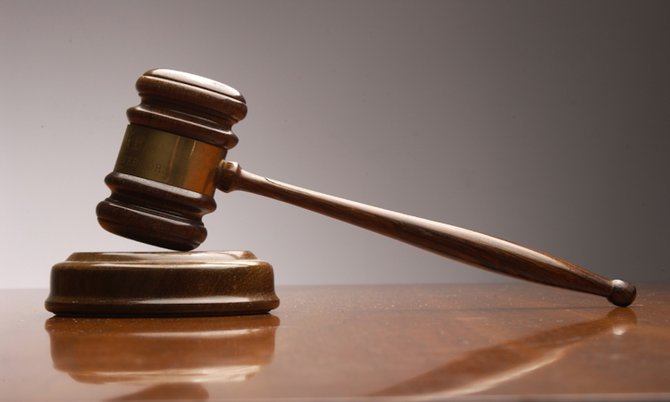 By LAMECH JOHNSON
Tribune Staff Reporter
ljohnson@tribunemedia.net
A MAN accused of misrepresenting his educational achievements on his application for admission to the Bahamas Bar was not granted the stay he sought against criminal proceedings in the Supreme Court.
Shavon Bethel had filed a constitutional motion before Justice Ian Winder in which his lawyer, Roberto Reckley, argued that any charges against Bethel were an abuse of process as they were already adjudicated during a judicial review before then Senior Justice Jon Isaacs in November 2013.
Justice Winder, on Friday however, accepted prosecutor Darnell Dorsette's submissions that Justice Isaacs did not make a determination on those allegations during the judicial review proceedings.
"Apart from the powerful question of how the Crown could be stopped in the institution of a prosecution based upon a decision involving parties in a civil dispute not involving the Crown, I find that the applicant's case is factually flawed," Justice Winder said.
Bethel allegedly claimed to have been awarded an LLB law degree by the University of London. To back up this claim, he allegedly produced fake degree certificates dated March and July 2005.
The claims were made in 2006, when he applied to become a student member of the Inner Temple and was also used when he was called to the Bar by the Inner Temple in 2013.
The Bar Association would later obtain a letter from the University of London that asserted that a master's of law and bachelor's of law degree presented from that institution were forgeries, information that did not come to the attention of the Bahamas Bar until a month after the judge made his order.
"There had been no determination by Senior Justice Jon Isaacs of the issues raised in the complaint before the Magistrate's Court," Justice Winder said.
"Issues of fraud and/or other allegations against the applicant were raised, for the first time, in support of the December 3, 2013 application to set aside. It follows, therefore, having regard to the nature of the ruling, there was no opportunity for the Bar Council to raise, or for (Senior) Justice Isaacs to decide on these issues of fraudulently procuring of his academic qualifications. All of these matters arose following the decision of November 4, 2013."
Justice Winder also said that "it seems disingenuous, if not plainly wrong, that the applicant could successfully ensure the application for the setting aside of the November 2013 order not be argued by (Senior) Justice Isaacs in the judicial review application and now assert that the Bar Council, and by extension the respondent, has raised matters and was rejected by Senior Justice Isaacs."
"In any event, when we look at the charges laid, the question of deceit of a public officer was not and could not have been raised in the matter before Senior Justice Isaacs," Justice Winder said before dismissing Bethel's application for a stay against criminal proceedings.