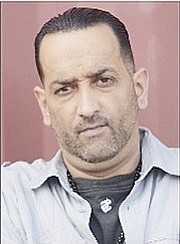 By Inigo 'Naughty' Zenicazelaya
OH how much difference a weekend makes.
On Friday I got into a rather entertaining 'back and forth' with one of the regulars in the barber shop I frequent (barber shops are one of the few remaining bastions of free speech remaining in this country).
He was on about the greatest knockouts of all time, and I must say he presented several good arguments.
His first submission was 'Marvelous' Marvin Hagler's knock out of Tommy 'The Hit Man' Hearns followed by several 'Iron' Mike Tyson classics that we mutually agreed on and then came, in his opinion, the greatest knock out of all time.
February 10, 1990 - James 'Busta' Douglas' shocking knock out of then undisputed and undefeated world heavyweight champion Mike Tyson.
I countered his Hagler ko of Hearns' thriller with 'Sugar' Ray Leonard's 14th round ko of the aforementioned Tommy Hearns, while reminding him of Leonard outboxing and soundly defeating Hagler in their epic showdown, while also making Roberto 'Hands Of Stone' Duran say 'no mas' in their legendary re-match.
Yes 'Busta' Douglas' KO of Tyson was an instant classic; however I had to remind him it still fails in comparison to the April 22, 2001, lightning quick fifth round disposal of then world heavyweight champion Lennox Lewis at the hands of the challenger Hasim Rahman.
If you blinked, burped or reached for your beer, that night, you missed it.
The knock out was Tyson-like and Lewis dropped like a felled tree, resounding thud and all (I'm quite sure the Managing Editor isn't too happy with me bringing up painful memories).

I could see the barber shop's resident 'mouthpiece' was dazed and confused, and while I had him on the ropes, I decided to go in for a ko of my own.
I hit him with the Juan Manuel Marques annihilation of world featherweight champion Manny Pacquiao in 2012.
After a few images off my iPhone to support my argument and seal my victory, I watched the 'mouthpiece' go down for the count.
I graciously accepted the kudos from the other barbers and patrons in the store that day; I'm glad to know they appreciate a good debate and a great knockout!
Now let's fast forward the tape to Saturday night. I would be remiss if I didn't add the most recent addition to my collection and the conversation, the total domination of fan favourite and Women's UFC Women's Champion Ronda Rousey at the hands, or should I say feet, of challenger Holly Holm.
Holm's nine-second dismantling of Rousey in the second round speaks volumes of Holm and her trainers. I think a Rousey v Holm rematch is most warranted. I'm waiting for it patiently - in fact, my popcorn's done.
Until next week, keep swinging you are bound to hit something.
• Naughty presents 'Mischief and Mayhem in da AM' from 6am to 10am, Monday to Friday and 'The Press Box' sports talk show on Sunday from 10am to 1pm, on KISS FM 96.1. Comments and questions to naughty@tribunemedia.net