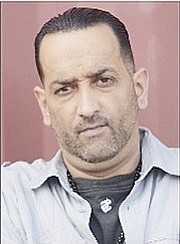 By Inigo 'Naughty' Zenicazelaya
MOST of you thought I was joking when I said I was going to Miami to ensure my Cowboys beat the Dolphins.
I took it all in my stride and will use this opportunity to tell you all 'I told you so'.
What I saw on my trip can best be described as a series of 'instant classics' from the field, to the stands, to the press box, to post-game - and everywhere else in between.
The game
As I predicted last week, well before game time, the Cowboys would win, and they did!
Darren McFadden, obviously got the memo, because he balled out all day.
Newly signed RB Robert Turbin was excellent in relief of McFadden, 'Dez' was 'Dez' and the defence rose to the occasion, playing inspired football holding the Dolphins to 14 points and protecting the lead throughout the fourth quarter, all while scoring a touchdown of their own.

What caused all of this?
No, the stars didn't line up. QB Tony Romo returned.
Yes, the glue holding all the Cowboys success and potential together all this time has been and is QB Tony Romo.
Now is a good time for all of you Cowboys fans who carried Tony Romo extra hard (myself included) to admit to yourselves that he's our best option at QB, and is definitely top five amongst quarterbacks in the league right now. And, more importantly, he's the key to our success. I don't know what it is about him but he had the whole locker room for himself post-game.
First Jerry Jones, then Steven Jones went over, followed by Ed Werder from ESPN, then Dan LeBetard from The Miami Herald and ESPN, and then - boom - a line of reporters that would rival any line at a 'Black Friday' sale.
The atmosphere in the locker room in Miami was completely opposite to that in New York against the Giants. On Sunday confidence overflowed and the talk of 'running the board' became commonplace amongst Cowboys players. The difference is Romo is back and for whatever reason he's got the Cowboys sipping his 'run the board' Kool Aid.
This Cowboy team is firmly on the same page in regards to the task at hand. They believe in Romo and each other and seem to be focused on shutting the 'nay sayers' up!
The Cowboys will continue their march on Thursday against the undefeated Panthers giving them their first loss of the year. Sorry Cam, and the empty barrels will start proclaiming my lunacy in 5, 4, 3, 2 ...
These 'Fins ain't loyal

Stick with your team - win, lose or draw. Period. That's the main rule if you call yourself a 'fan'.
For all of their hard mouth and 'perfect season' talks, the Miami Dolphins fans are the most fickle, bitter, jealous, petty fans anywhere.
You don't exit the stadium in huge mobs with six minutes left in the fourth quarter and your team trailing by only 10 points. Support your team until the final whistle blows - win, lose or draw.
When your team is down, and the players see you exiting and leaving, so does their morale.
Antics like this further prove Dolphin fans are like beer bottles - 'empty' from the neck up!
It also allows us 'real fans' to mock you in your own stadium, reminding you how our team put it on yours as you make your mass exodus draped in 'aqua and orange'.
Oh it's sad, but oh so comical all at once.
Two thumbs up
to tailgating
Dolphin fans don't do much right: their choice of team is the dead giveaway.
Nonetheless, hats of to huge Dolphin fan Ryan Antonio for throwing down one stellar tailgate party complete with steaks, ribs, burgers, hot dogs, Cuban rice and a cooler with no bottom filled with libations.
Ryan, old boy, you got the game score wrong but you scored a perfect 10 on the 'tailgating'.

Thanks again, old boy, for great hospitality, especially from a Dolphin fan.
A bird's eye comic view
This trip was also filled with some irony.
If you recall, during the third quarter at Sun Life Stadium, there was a fracas in the lower level behind the Cowboys bench, involving Cowboys fans and Dolphins fans, with the Cowboy fans getting the better of the 'Fish lovers'.
Turns out one of the culprits being shown close up is my usual opening act when I work the Comedy Clubs in Florida.
Jordan Garnett, from Tampa, funny young man, putting in the work on his craft, but needs to learn when enough is enough. You only tell the 'DolFans' to stick it in their 'blow hole' - you don't actually do it for them!
(Bail for Jordan wasn't that much and I still had drinking money left over.)
The moral of this story is: 'comedy' brings us together and helps us make bail.
Battle 4 Atlantis
If you get a chance this Thanksgiving Day and weekend, be sure to check out the fifth annual 'Battle 4 Atlantis'.
Sadly it's one of the few sporting events we get 'right' in this country. Others leave lots to be desired.
This years field is quite impressive, featuring eight NCAA powerhouses - University of Charlotte, Gonzaga, Michigan, Syracuse, Texas A&M, Texas, UConn and Washington.
So if you're a 'baller baller' get over to Atlantis and check it out live for yourself. Starts Wednesday. Hats off to the Atlantis for once again, organising and pulling off another amazing event.
Until next week ... try it like a free throw, make sure keep your 'aim' and 'follow through' in all that you do, and I promise you will score!
• Naughty presents 'Mischief and Mayhem in da AM' from 6am to 10am, Monday to Friday and 'The Press Box' sports talk show on Sunday from 10am to 1pm, on KISS FM 96.1. Comments and questions to naughty@tribunemedia.net