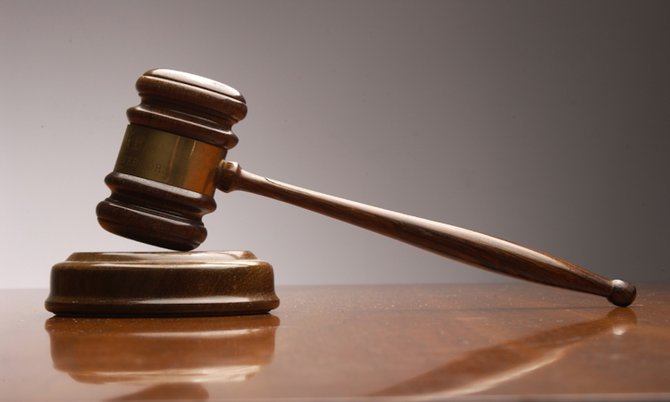 By RASHAD ROLLE
Tribune Staff Reporter
rolle@tribunemedia.net
PROMINENT attorneys yesterday disputed the impact of Supreme Court Justice Stephen Isaacs' recent immigration ruling that some say may have important implications for how the government executes immigration policies in the Bahamas.
Justice Isaacs' ruling came about a month after he ordered the release of Jamaican national Matthew Sewell, 27, from the Carmichael Road Detention Centre after the man spent nine years being shuffled between the detention facility and the former HM Prison, Fox Hill. Lawyer Fred Smith, who represented Mr Sewell in court, has threatened to bring a class action lawsuit against the government if it does not heed Justice Isaacs' pronouncements, particularly on the procedure for keeping people detained for more than 48 hours and his statement that "detention or arrest with a view to deportation without being taken before a court is not permissible."
Observers have said that bringing suspected illegal immigrants before the courts to seek permission to deport them would exert an enormous strain on the judicial system.
It is established practice in the Bahamas to detain people suspected of being here illegally and then repatriate them without them facing criminal charges in court.
Immigration activists have said Justice Isaacs' statements therefore proves these practices are unlawful.
While the minister of immigration has the power to issue deportation orders, Mr Smith said he does not have the power to issue detention orders for those suspected of being in the country illegally.

Asked about the ruling yesterday, lawyer Wayne Munroe said: "A big part of the judgment had nothing to do with the case itself. I think (Justice Isaacs) was right to issue a habeas corpus given the facts, but he is wrong on deportation, yet even so, his views there weren't necessary to the decision he made in this case."
Mr Munroe described Justice Isaacs' comments on deportation as "obiter dictum," meaning they were "said in passing" but had no important relation to the case in question and were therefore not legally binding.
"If the government disagrees with what he said on that matter they can't appeal it because it was not the basis for his decision," he said.
Mr Smith, however, has a different view.
"Ninety-nine per cent of immigration actions in this country cause people to be held illegally," he said. "You cannot go and conduct raids and then hold people for months or years. You can't go and conduct raids and then deport people out of the country. Once a deportation order has been made (by the minister), then either the governor general or the courts can give you permission to detain people for a short period of time for the purpose of conducting the deportation. Otherwise, immigration officers have no power to hold people."
Earlier this week, Foreign Affairs and Immigration Minister Fred Mitchell said that lawyers from the Office of the Attorney General are reviewing the ruling.
Sewell was arrested and charged in 2006 with the sexual assault of a six-year-old girl. He was on a three-week visitor's visa at the time. He later faced several other criminal charges over the years, but was never brought to trial on any of these matters.