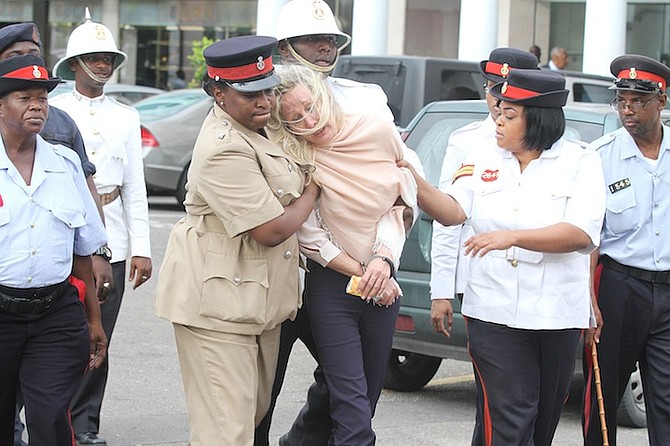 Donna Vasyli has been found guilty of the murder of her husband. The unanimous verdict came this afternoon after four hours of deliberation.
The 55-year-old fainted while her relatives screamed out in disbelief as the verdict was read out.
Her husband, Australian podiatrist Phillip Vasyli, was found stabbed to death on March 24 at their Old Fort Bay home.
A sentencing hearing will be held on November 10.