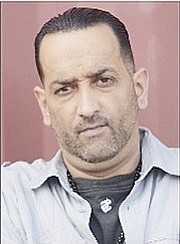 By NAUGHTY
naughty@tribunemedia.net
I WENT 12-4 last week, I'm back in form and nowhere to go but up, up and away.
• Here's who I like this week:
Ravens v Steelers
Big NFC North matchup in this one. Baltimore is due and on the road in a rivalry game, Flacco to Smith looks good on offence but injuries have depleted the Ravens defence.
Tonight, against a banged-up Steeler team with Michael Vick at QB replacing the injured Ben Rothlisburger, the Ravens should be in it.
QB Joe Flacco and WR Steve Smith are putting up numbers; however the running game is stagnant and the defence is feeling the loss of DL Terrell Suggs. On top of all of this the Ravens look 'snake bitten' waiting to lose rather than win.
A fired up Steelers defence at home and lots of RB LeVeon Bell and WR Antonio Brown to a lesser extent this week, and throw in one or two signature Vick moves in the Steelers win at home.
Steelers 24 Ravens 20
Jets v Dolphins
Both of these teams looked horrible last Sunday, so what's to say they won't be complete 'epic failures' again this week?
Not much, but I do like RB Chris Ivory returning to the lineup along with WR Eric Decker for the Jets. Throw in the nasty Jets defence and the Jets win this one.
The Dolphins are in disarray!
Jets 20 Dolphins 17
Giants v Bills
Battle of New York State. The Giants are awakening after a sluggish start; they will play early and lose late against the Bills on the road.
Head Coach Rex Ryan really has the Bills sipping his 'Kool Aid' while Tyrod Taylor continues to shine at QB for the Bills.
Bills 27 Dolphins 24
Panthers v Buccaneers
NFC South rivalry match up so this could go either way. Cam continues to play at a high level and the Panthers defence will take care of the rest.
More growing pains for 'Jameis' at QB for the Bucs.
Panthers 27 Buccaneers 17
Raiders v Bears
Raiders on the road in Chicago against the Bears .... potential to be a snoozer, but I think the Raiders find a spark and win on the road against a severely debilitated Bears squad.
Raiders 24 Bears 17
Chiefs v Bengals
Chiefs on the road in a short week after MNF with a suspect defence and a underachieving QB Alex Smith.
Meanwhile the Bengals are at home and clicking on all cylinders. QB Andy Dalton to WR A J Green: get familiar with that combo for years to come.
Bengals 31 Chiefs 20
Texans v Falcons
Atlanta's high powered offence gets tested by a tough defensive unit with 'All Planet' DL J J Watt and the Texans, along with the potential return from injury of All-Pro RB Arien Foster.
However the 'Dirty Birds' pass with flying colours behind QB Matt Ryan, WR Julio Jones and RB Devante Freeman.
Falcons 34 Texans 20
Jaguars v Colts
The young talented Jags will stick around for a while, but last week's Colts comeback victory will now propel them to their expected 'usual ' winning streak that follows their customary slow start.
Colts at home!
Colts 31 Jags 20
Eagles v Redskins
Coin flip in this NFC East match up ... heads it is so its the 'Skins at home.
Redskins 24 Eagles 23
Browns v Chargers
Despite the Browns being competitive, the Chargers behind QB Philip Rivers pick them to pieces.
Chargers 27 Browns 20
Vikings v Broncos
Broncos at home. It will be tight early but the Broncos pull away at home and buck the Viking!
Broncos 38 Vikings 24
Packers v 49ers
Packers on the road against a Niners team still looking hungover from the last season's debacle.
Packers 27 49ers 20
Rams v Cardinals
I like the Cardinals at home in this one for all the obvious reasons.
Cardinals 23 Rams 20
Cowboys v Saints
I'm not going to get too deep on this one. Cowboys back up QB Brandon Weeden makes me nauseous and isn't the answer, so purely on 'heart' I'm going with my Cowboys and the fact we have the best offensive line in the NFL and the 'Boys are 9-0 in their last nine road games.
So let the Saints go marching in and the Cowboys march out with the win!
Cowboys 24 Saints 23
Lions v Seahawks
The Seahawks are on the comeback trail while the Lions continue to go in circles chasing their tail.
Seahawks at home and by a lot.
Seahawks 31 Lions 20
• Naughty presents 'Mischief and Mayhem in da AM' from 6am to 10am, Monday to Friday and 'The Press Box' sports talk show on Sunday from 10am to 1pm, on KISS FM 96.1. Comments and questions to naughty@tribunemedia.net