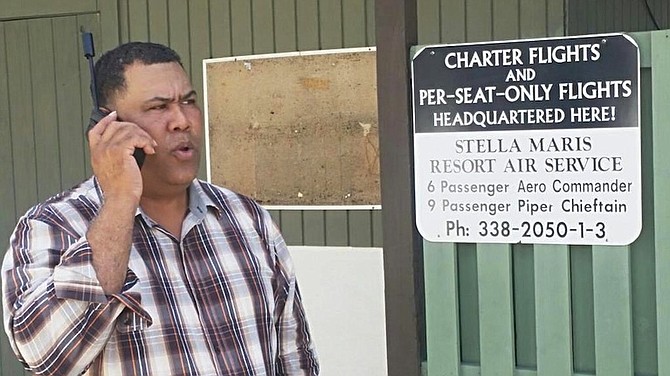 FOR HURRICANE JOAQUIN UPDATES CLICK HERE.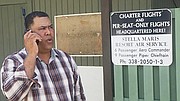 POLICE Commissioner Ellison Greenslade yesterday said there was no loss of life in Long Island from Hurricane Joaquin, despite earlier unconfirmed reports of multiple deaths associated with the category four storm.
The commissioner said officials were able to send helicopters into the settlements of Hamilton, Roses and Berrys in Long Island where officers were able to go "door to door" in those communities and ensure that residents were accounted for.
"There was a family that we were told had drowned (in Long Island), and people I spoke to last night (Saturday) were almost 100 per cent certain they were dead. Those same names they gave me last night, my officers shook hands with them (Sunday) and saw them alive," Mr Greenslade told The Tribune.
The commissioner said there was one confirmed death on Long Island of an elderly man who died "at the onset of the storm," however he stressed that the death was not related to Hurricane Joaquin. He said he would not reveal the man's name out of respect for his family.
During a press briefing on Saturday after an aerial assessment of some of the affected areas, Prime Minister Perry Christie downplayed rumours about widespread deaths in Long Island from the hurricane.
"There has been a rumour and speculation about loss of life on Long island," Mr Christie said on Saturday. "I have spoken with the commissioner of police who has been moving around these islands himself and he indicated to me, that that rumour is not true. He said there has been one death, which is not connected to the hurricane itself. We know the name of the person who died, we know where he was living on Long Island, and the rumour seems to have emanated from eight persons who moved from their residence to a safer location.
"Those persons I am advised by the commissioner have been found and therefore when you heard about eight people dying that is absolutely not true. The rumours have now been magnified when you talk about 30 people - that is absolutely not true the commissioner says. He said he has taken time out to let the press know that it is not true and so I want to be able to say that even though we have to anticipate with this kind of calamity and its impact on our country that people could die, we are very happy up to this point to know that there has been one loss of life, but not connected to the hurricane," Mr Christie said.
Meanwhile, the commissioner said yesterday that the Royal Bahamas Police Force was able to re-establish "proper communication" with police officers in "key areas" that were affected by the hurricane, which has improved impact assessments of areas on the ground.
Hurricane Joaquin hammered the central and southern Bahamas after it strengthened into a category four storm last Thursday. The slow moving storm left "devastation" in Long Island, Acklins, Crooked Island and Rum Cay in particular, destroying homes and building with strong winds and heavy flooding.